Podcast: Kohai On 'The Man With The Iron Fists'
Wu-Tang Forever! The NJ black belt goes deep with us on The RZA's Quentin Tarantino-produced martial arts melee.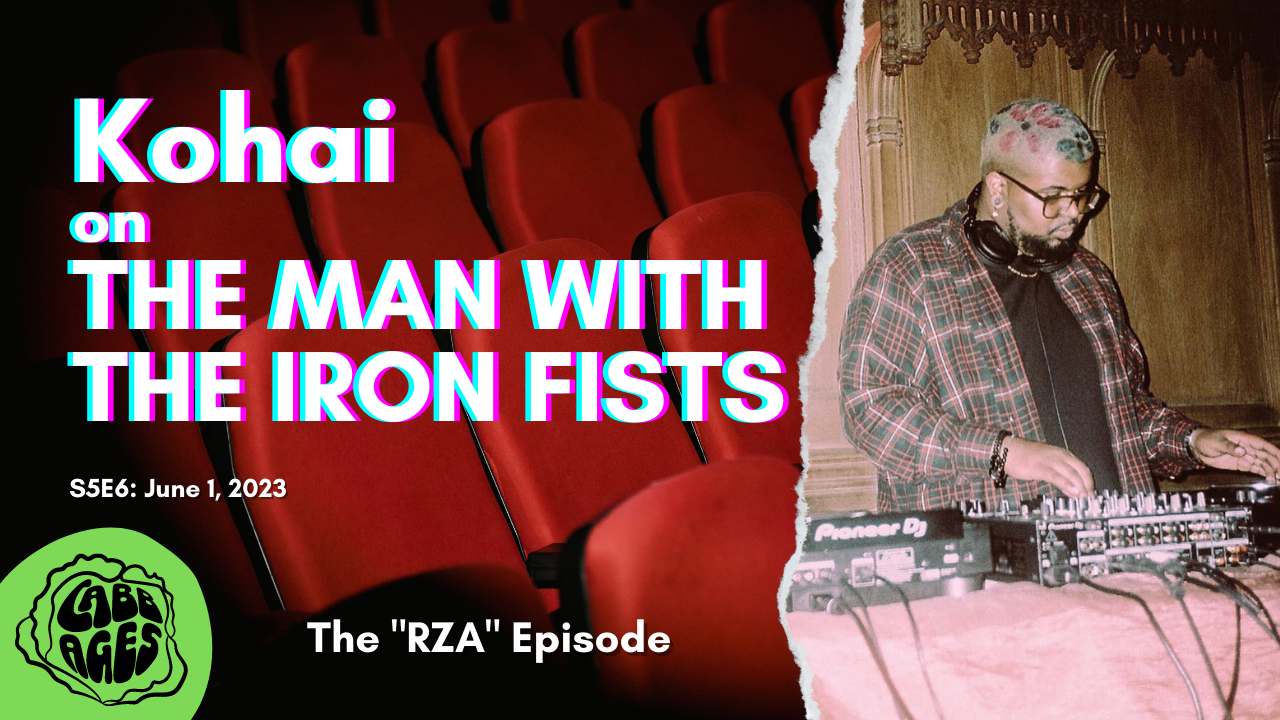 This week on the CABBAGES hip-hop podcast:
This week's guest is Kohai, the Wonderguy, the New Jersey DJ / rapper / producer known to associate with '89 the Brainchild and Fatboi Sharif, with whom he also hosts the biweekly STRANGERS LIVE on Newtown Radio. A second degree black belt, he joins our ongoing Rapper Movie Season discussion to expertly examine the Quentin Tarantino-produced martial arts melee The Man With The Iron Fists (2012, dir. The RZA).
Listen to the latest episode of the CABBAGES podcast via Apple, Spotify, Stitcher, Google, Pandora, TuneIn, Pocket Casts, or wherever you get your podcasts.
Please subscribe, rate us five stars, comment with effusive praise, and tell your friends.
Shout out to Steel Tipped Dove for supplying the theme music for the podcast.
---
Become a Podcast Patron! For just $5/month, you'll get all episodes of the main show alongside exclusive bonus podcasts, including the biweekly ICE-Tuesdays series. Subscribe now.
---