CABBAGES All-Stars: ShrapKnel On 'Double Team'
Curly Castro and PremRock help inaugurate CABBAGES All-Stars with a discussion of 1997's 'Double Team.'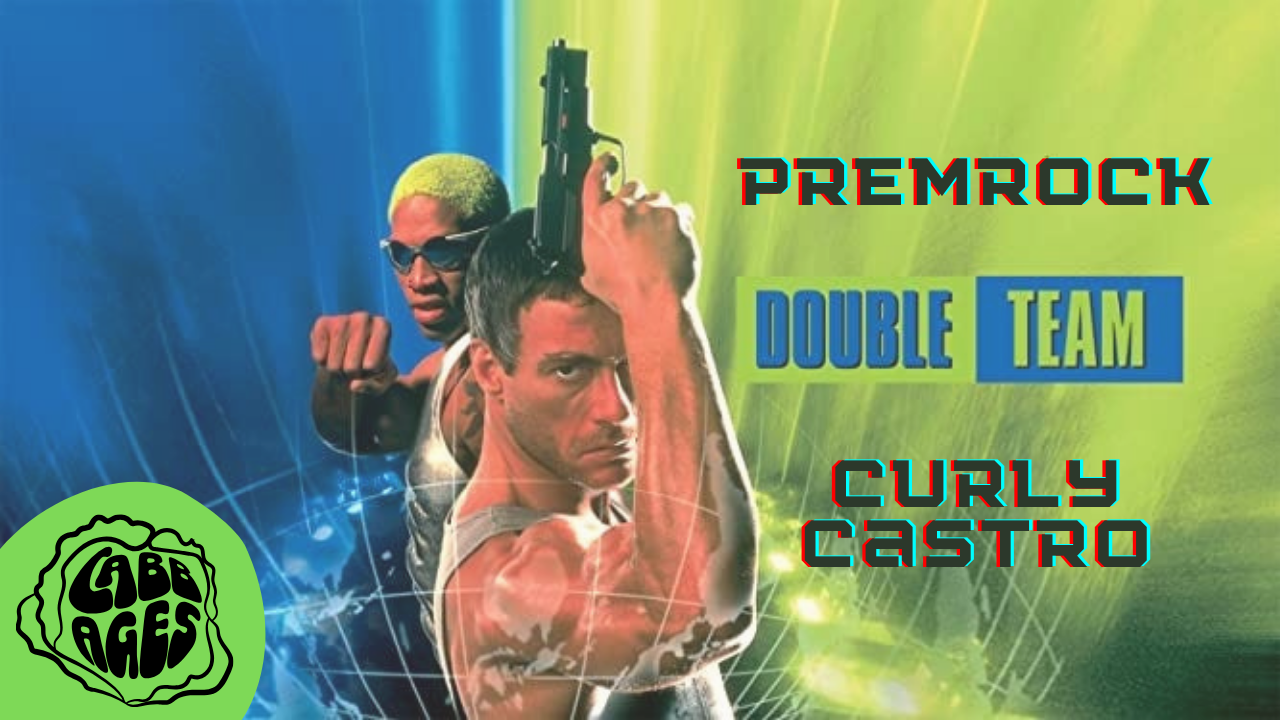 This week on the CABBAGES hip-hop podcast:
The CABBAGES Podcast Network proudly presents CABBAGES All-Stars, a new and ongoing series where esteemed prior guests return in pairs to explore movies that demand discussion.

Opening things up here are Curly Castro and PremRock, perhaps best known as the rap duo ShrapKnel. As the Backwoodz Studioz emcees prepare to embark on the next leg of their American tour (dates below), they stop by to talk about the absolutely bonkers Double Team (1997, dir. Hark Tsui, starring Jean-Claude Van Damme and Dennis Rodman.)
Listen to the latest episode of the CABBAGES podcast via Apple, Spotify, Stitcher, Google, Pandora, TuneIn, Pocket Casts, or wherever you get your podcasts. Please subscribe, rate us five stars, comment with effusive praise, and tell your friends.
Shout out to Height Keech for supplying the CABBAGES All-Stars theme music.
ShrapKnel on tour (all dates with Rich Jones):
Monday 10/23: Portland, ME @ Flask Lounge
Tuesday 10/24: Winooski, VT @ Monkey House
Wednesday 10/25: Providence, RI @ Mayday
Thursday 10/26: New Haven, CT @ Three Sheets
Friday 10/27: Baltimore, MD @ The Crown
Saturday 10/28: Brooklyn, NY @ Gold Sounds
Sunday 10/29: Philadelphia, PA @ Crate Diggaz
Monday 10/30: Pittsburgh, PA @ The Government Center
Wednesday 11/1: Cleveland, OH @ Beachland Tavern
Thursday 11/2: Columbus, OH @ Rehab Tavern (FREE SHOW)
Friday 11/3: Detroit, MI @ UFO Factory
Saturday 11/4: Chicago, IL @ Empty Bottle
---
Become a Podcast Patron! For just $5/month, you'll get all episodes of the main show alongside exclusive bonus podcasts. Subscribe now.