Irregular Vegetables, Vol. 90: Suzi Analogue
a Q&A with the 'Infinite Zonez' producer, 3 new songs you oughta know, and the weekly 420-friendly links roundup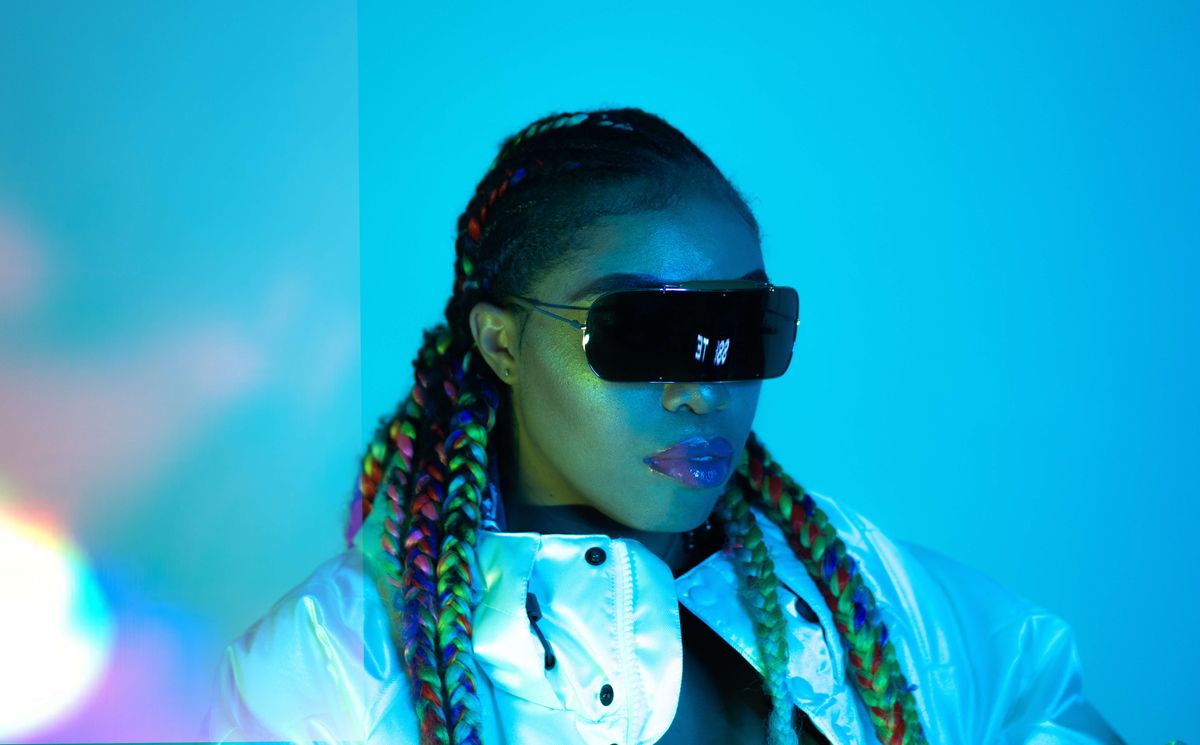 This newsletter marks the latest installment of Irregular Vegetables, a (semi-) weekly series of CABBAGES emails where I share links to recent writings from other hip-hop/rap/cannabis journos and critics, squeezing in my own work as I see fit. These 420-friendly editions hit inboxes on Thursdays.
Enjoy this week's reads and keep scrolling for a Q&A with Suzi Analogue. Then stick around at the end for another edition of Crudites, where I recommend three recent singles/videos from hip-hop artists you may not be familiar with yet.
---

How Flashy Sillah's 'Block Report' Is Pushing UK Rap Forward
The 24-year-old's interview series, The Block Report—hosted exclusively on Mixtape Madness' YouTube channel—is a bi-product of the Covid-19 pandemic: it began in 2020 as a way for him to document current events in UK music culture while seated in front of his estate in Tottenham, North London. Inspired by the diverse cultural heritage that enriched his local area—as well as talents such as content king Poet and grime superstars Skepta and Jme—Sillah is following in the footsteps of UK greats in his own way. Four seasons in and counting, the music connoisseur has already called on the likes of Youngs Teflon, Kojey Radical and M1OnTheBeat to the Block Reportbench, where in-depth conversations are had about music, football, fashion and the rest. Now, The Block Report has taken on a new form as an IRL experience, bringing together intimate-sized crowds for open-mic nights in a bid to give undiscovered artists a chance to compete for the winning spot. (Read more at Complex)
New Jersey Employers Can't Punish Workers Based On A Marijuana Test Alone, State Officials Say
Businesses in New Jersey are still able to maintain drug-free workplace policies and take action against workers who are reasonably suspected of being impaired on the job. But—with limited exceptions for positions that involve federally contract, for example—employers can no longer punish a worker or applicant just because they test positive for THC metabolites. That doesn't mean that cannabis drug screening is totally prohibited, however. The guidance notes that while "a scientifically reliable objective testing method that indicates the presence of cannabinoid metabolites in the employee's bodily fluid alone is insufficient to support an adverse employment action," those results can be combined with "evidence-based documentation of physical signs or other evidence of impairment during an employee's prescribed work hours" to support an adverse employment action. (Read more at Marijuana Moment)
A Guide To Rebellious Hip-Hop Luminary Denzel Curry
Curry isn't even the first Miami rap luminary to compare his journey to Luke Skywalker's. That would be 2 Live Crew ringleader Luther Campbell, before filmmaker George Lucas sued him for trademark infringement. But, as reverent as Curry can be toward his rap lineage, their music couldn't sound more different. At the early stages of his career, Curry related more to scrappy Maybach Music Group signee Gunplay than Gunplay's own label boss Rick Ross: "I couldn't relate to being a bawse because I wasn't a bawse, my n—," he says. Throughout his discography from the Sunshine State, Curry sees death, whether by former schoolmate Trayvon Martin, a brother he lost to police brutality or the controversial XXXtentacion. His brand of Southern rap often sounds like doomsday, though the way he's battled these personal demons has also proven to be cathartic, with how he's gained fans in Billie Eilish and Jay Z. From the moment he joined the short-lived Raider Klan the previous decade, inspiring him to add Lord Infamous to a sprawling list of influences, Curry has helped unlock a lo-fi, rebellious streak in the same hip-hop scene that gave the world Miami bass. (Read more at Bandcamp Daily)
Cannabis Brands Are Losing Money. The Nascent Psychedelics Industry Should Take Note
Industry experts argue that entrepreneurs expecting to get rich quick in an emerging market as heavily regulated and rapidly evolving as cannabis should instead focus on the long term. Charlie Bachtell, the CEO of cannabis company Cresco Labs, predicts the market will soon swell to $100 billion, but warns of a waiting game. It may take even longer for psychedelics to become a viable business, though the outlook is promising. The Biden administration is exploring the possibility of creating a task force to investigate psilocybin's therapeutic qualities, with Georgia and Texas following suit to explore treating military veterans with serious mental health conditions. (Read more at Surface)
The Baffling World Of MAGA Rap
Despite flying somewhat under the mainstream radar himself, Bezz has worked with some very famous people. He's been tight with Kevin Gates and his Bread Winners Association clique ever since the mid-2010s, his 2017 mixtape 'Hustle God 2' boasted a guest appearance from Gucci Mane, and astonishingly, he once convinced Shaquille O'Neal (yes, that one) to rap on a song with him. Even with such estimable co-signs peppering his solid body of work, he still struggled for wide-scale recognition. Then, he started rapping about Donald Trump. Bezz and I spoke while he was driving his truck across Florida to film a music video with Forgiato Blow, a St. Petersburg rapper and longtime friend who, starting in 2016, began building a brand for himself as the undisputed king of MAGA rap. Bezz discovered that there was a whole world of right-wing rap fans — or at least right-wingers willing to listen to rap as long as it talked about right-wing stuff — after he and Forgiato cut a song called "Proud American." (Read more at Gawker)
---

---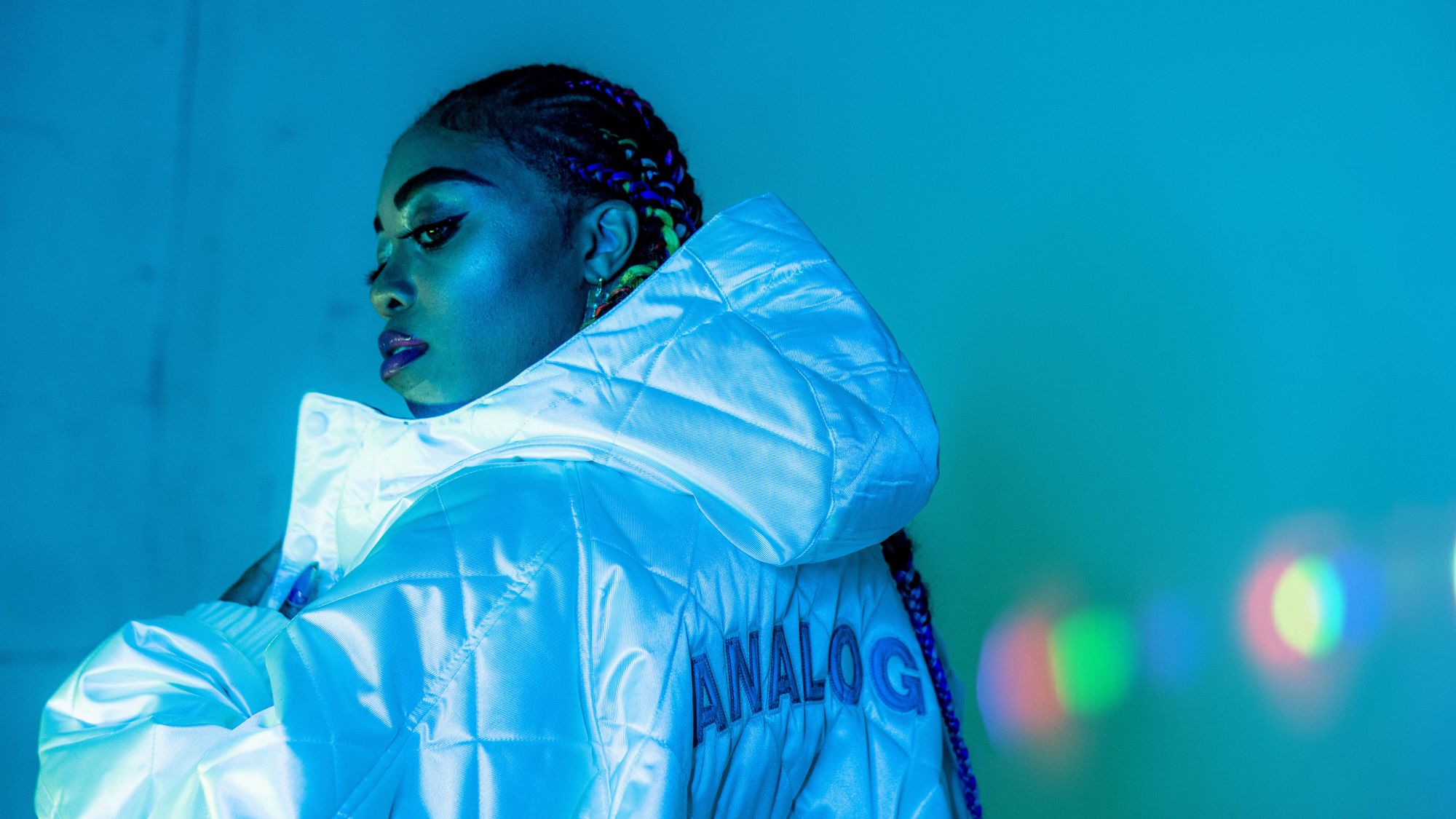 Three questions. Three answers. That's a wrap.
DJ, producer, and college professor Suzi Analogue rose in underground hip-hop circles as a core member of the Klipmode collective alongside Devonwho, Knxwledge, and Mndsgn. Her hip-hop informed electronic dance music project series Zonez recently received the compilation treatment with the release of last week's Infinite Zonez via Disciples.
How did the idea for the Zonez series first manifest for you?
I had just moved to Brooklyn right before I went to Uganda for the first time. It was 2015 and I was teaching a beat-making workshop on behalf of the U.S. State Department. It was a hip-hop diplomacy program where we'd interact with community groups, teach workshops about hip-hop culture and art form to the community members, and then come together to do a performance. And I was in a reflective state when I came back from Uganda. With all these different cultures, like the Bronx and Brooklyn, like Kampala, Uganda–how can I let people know who I am? I felt like, to that point, I didn't have a project that represented who I am in a really organized way. I'm inspired by hip-hop culture, but I'm also inspired by dance and electronic culture, because I grew up in community dance groups and doing community performances and with community DJs from a single digit age.
So one night I got a notebook out, got my laptop out, and I actually sketched out an audio-visual concept for what Zonez came to be. I had been making some cool tracks and starting to create the framework for what Zonez has become. I remember being on the couch in mad scientist mode and just being like, okay, it has a color concept and the concept is a prism. All the colors that are represented in the series are refractive colors, like colors that represent what it looks like when light hits something reflective and it creates a prismatic effect. That's what Zonez was. If people could find me and find the heart of what I love–which is hip-hop and electronic–then they would have that moment, and hopefully that's the zone that they're able to enter in and experience.
ZONEZ V​.​1 set the blueprint. Up until that point. I was really known for this intersection of hip-hop and electronic, but not as much electronic. I was known for my Klipmode days with Knxwledge and Mndsgn, kind of like a lo-fi wave. But our processes were all electronic. I just remember feeling like I had a secret when I was in the crew: I love dance music. [laughs] I like Roc Marci too. I'm like, how can this go together?
Consistent across the four original volumes and on the Infinite Zonez compilation are these guest appearances, either by rappers like NAPPYNAPPA and Junglepussy or from footwork DJ/producers like RP Boo and DJ Earl. In curating this series, was it important for you to bring other voices and sensibilities into the mix to augment, compliment, or even contrast with your own?
It was actually really important for me. Even though it's not pure hip-hop, the actual process was hip-hop. It was like, yo, let's get in the lab and do something. And that's all I've ever known, really. I wanted to have an array of voices, especially from emcees. Now you see what Drake's doing, but I've been feeling like hip-hop and dance–specifically a rap vocal with a dance beat–really goes together. We've seen it be successful over time, but no one has really gone hard and tried to make it a real thing. I just felt like it was important to do that and to, of course, show my real community. Everyone who I have on the record were people that I was encountering at shows. A lot of times, it was like show culture. We'd see each other, we have a little bit of time during the weekend, we would get together. So I was able to collaborate straight off the culture, not setting it up and having someone email people and be Hollywood and stuff.
We saw firsthand how problematic it was when EDM absorbed and appropriated from trap. There were festivals with predominantly white artists on stage using trap aesthetics in a way that was divorced from the cultural and musical contexts of the originators and creators. As somebody who's navigated these spaces, how do you think we can avoid or otherwise try to counter that from happening to today's thriving electronic music scenes like Jersey club?
Always having place in community where the true histories and narratives are shared, be that through talks and discourse and workshops that happen within community. That's why I'm huge on education. Having education and not having education serves as a difference as to if you can even access what is appropriation and what isn't. So I just think that real interactions between DJs and producers, even meet-ups and get-togethers in community where people can link up, is important for me. I started Never Normal Sound System, which is my label Never Normal Records, our collective. We try to link up as many Black and diasporic electronic artists or people who are electronic-adjacent, even if known more so for rap but their process is audio-visual or just something slightly different. I try to link up as many people as I can to bear witness to the fact that we exist.
I think that not providing our own community divided a lot of what happened in the industry too. It all boils down to community for me, as far as how we avoid these things, because once we are more unified, we can come to people and say, we need a space to put on our own thing. I also think that it's gonna be important for the future for more Black and brown owned venues and spaces and festivals and things of that nature to platform the narratives that are coming straight out of neighborhoods, straight out of communities, not having to wait to pander to the industry to do that. We've seen what's happened with techno and house and everything else; it's really discouraging. But I have seen, especially since I started Zonez, a resurgence. I've seen some more younger artists and producers and DJs under me feel proud to play electronic, whereas before it was like, oh, you're playing that European stuff. Nah, this is our stuff.
Purchase or stream Infinite Zonez on Bandcamp and wherever music is streamed or sold.
---

Three new tracks for you to snack on...
City James & Matt Miggz, "Longer"
Lamar Woods, "Grey Worm (feat. B Young)"
Rio Thomas, "Chin Up"
---