Psalm One Wants To Be Understood
+ reviews of Deep (of 2 Hungry Bros), Sonnyjim & The Purist, and Vel Nine. This is CABBAGES #113.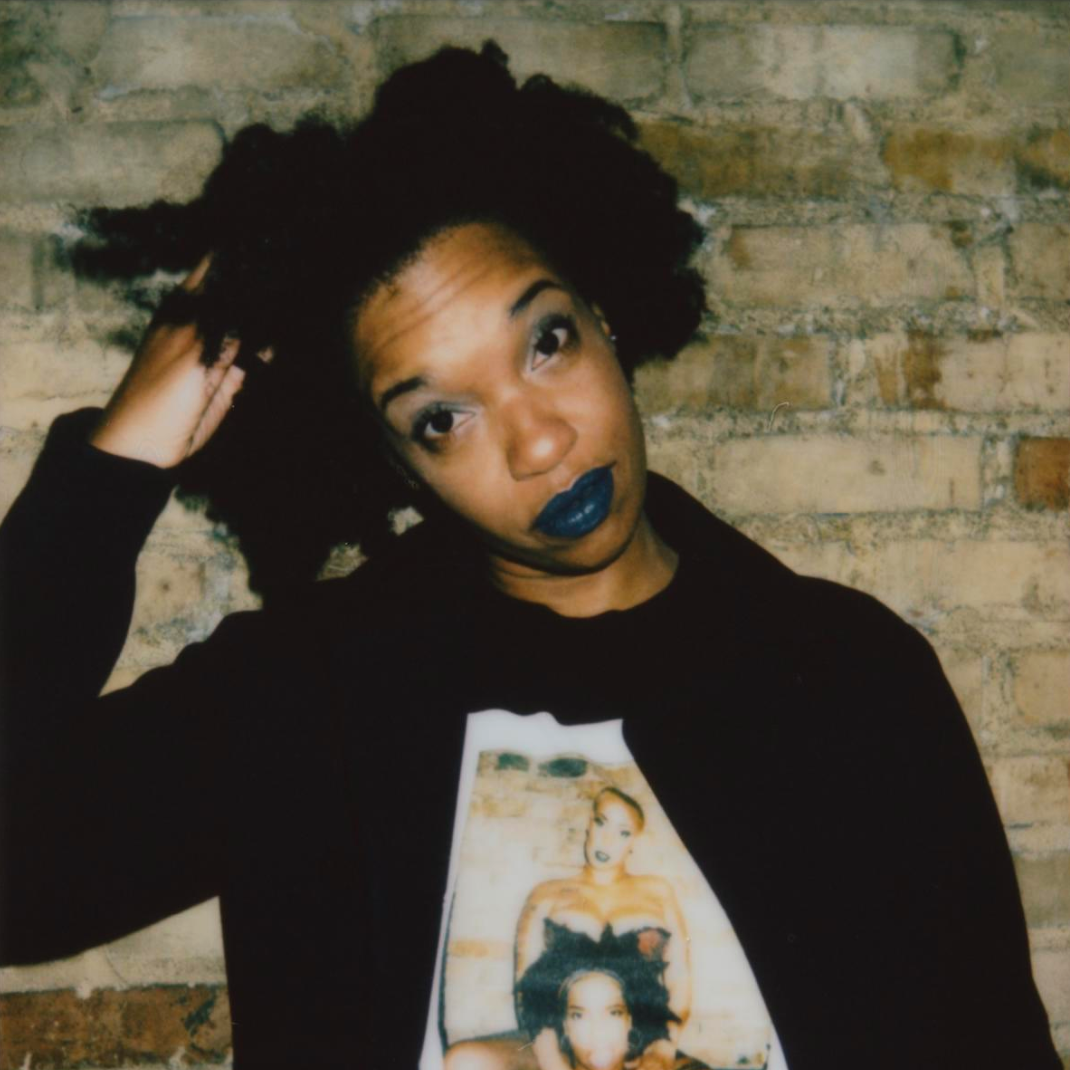 As a literary genre, memoirs come with a set of caveats. Among these inherent caveat emptor provisions is that the perspective presented on the page is a singular one.
In the celebrity space, oftentimes that translates to a form of storytelling as omission, leaving out details that would challenge the author's likely self-serving narrative. Personal failings are frequently glossed over or otherwise played for a heroic redemption arc. Prior known conflicts with individuals, organizations–even run-ins with the law–tend to get a revisionist sheen, offering retroactive damage control that lawyers or publicists would likely have advised against at the time. For rappers, who customarily contend with public image management on multiple levels, the phenomenons cited can be even more pronounced when the time comes to publish their so-called life stories.
This, however, does not apply to the memoirs of Cristalle Bowen, the hip-hop artist better known as Psalm One. A native of Chicago's South Side, she chooses a bolder, at times brutally honest path in the recently released Her Word Is Bond: Navigating Hip Hop and Relationships In A Culture of Misogyny (Haymarket Books). Substance abuse, intimate partner violence, and mental health struggles are as inescapable in her decidedly frank autobiography as the tales of her rapper journey, making for a sometimes harrowing but tremendously rewarding read.
"Our partners really push us no matter who we are–and they can push us in the right direction or the wrong direction," Bowen says. "If you had the question, whatever happened to Psalm One?, I would be remiss not to talk about my very intense relationships."
That intensity runs in multiple directions throughout Her Word Is Bond, which unflinchingly accounts for the toxicity she encountered in what should have been professional dealings with her erstwhile record label Rhymesayers Entertainment as well as with romantic partners and family members in her personal life. "As a queer artist, I wanna talk about my girlfriends," she says. "It was important for me to show the role that women have played in my life, for better or worse."
In detailing tumultous dynamics and red flag-worthy incidents, Bowen is sometimes victim, sometimes committer, and sometimes in a third and perhaps more realistically nebulous zone. Amid engagingly written anecdotes and assessments, she takes space to offer apologies to some of those she wronged, while credibly and pointedly elaborating on the wrongs done to her.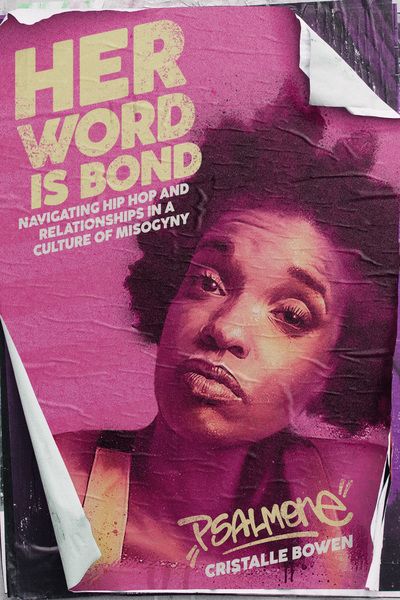 That said, Her Word Is Bond is hardly a series of grievances and gripes. There are numerous expressions of joy and remembrances of creative breakthroughs. Bowen recalls being courted concurrently by Rhymesayers and Hiero Imperium, the latter of which began when Casual first flew her out west to record a feature for what became 2005's Smash Rockwell LP. "He was very instrumental in me having real confidence in my pen," she says. "That's my dog, my mentor, my big bro."
Though she chose Minneapolis over Oakland at the time, Bowen's connection with the Hieroglyphics Crew never faltered, nor did her camaraderie with Casual. "It's one of those relationships that it started as rapper to rapper," she says, further remarking that she had just returned from the annual Hiero Day festivities. "It's ironic that I went with that one label, and then don't even really fuck with them anymore, and I still fuck with Hiero. But I think it was supposed to be that way."
Though Rhymesayers put out what became one of her best known albums, 2006's The Death of Frequent Flyer, Bowen's difficult tenure there became public knowledge well before the release of Her Word Is Bond. In a forthright 2015 interview and a 2020 Medium essay, she laid out a series of allegations that shattered many fans' and hip-hop heads' preconceived notions about the decades-old indie imprint. Though initially dismissed and disbelieved by some of the label's devotees, her words–as well as testimonials by other accusers and compound pressure from the ensuing #BoycottRhymesayers social media campaign–compelled a previously defensive Rhymesayers in 2020 to publicly acknowledge multiple accusations of sexual misconduct, racism, misogyny, and other abuses.
Nonetheless, Bowen is able to recall some positive memories amid The Death of Frequent Flyer period, with the benefit of hindsight. "This was a dream come true that I didn't know was possible," she says, "being on a tour, being recognized by publications, going to iconic venues and playing sold out shows, having people asking you questions about your art and caring about it." Still, even as her profile  and fanbase grew, her head filled with self-doubts. "It was an amazing time, but it also was rife with questions about, you know, am I good enough? Am I doing the right thing? How can I make this last forever?"
Despite having been a rapper in second-album-option limbo at Rhymesayers for an unsettlingly long time, Bowen's artistic endurance appears to be paying off. Earlier this month, she independently released a brand new album entitled Bigg Perrm (replete with branded socks) with producer Custom Made. The oft confessional project deals with a number of the same themes as Her Word Is Bond, albeit with the benefit of having gone through the catharsis of writing that book, dealing with her mental health, and finally getting to sobriety.
"Everybody has their own idea of what sober is and for me it's not binge drinking and it's no hard drugs whatsoever," she says, recognizing how addiction held her back. "When I got clean and I started taking care of myself more, that's when I became more creative and wanting to tell my story again.
"As an artist, I always had issues with being misunderstood. With this book, it creates the opportunity for me to be understood more than ever before."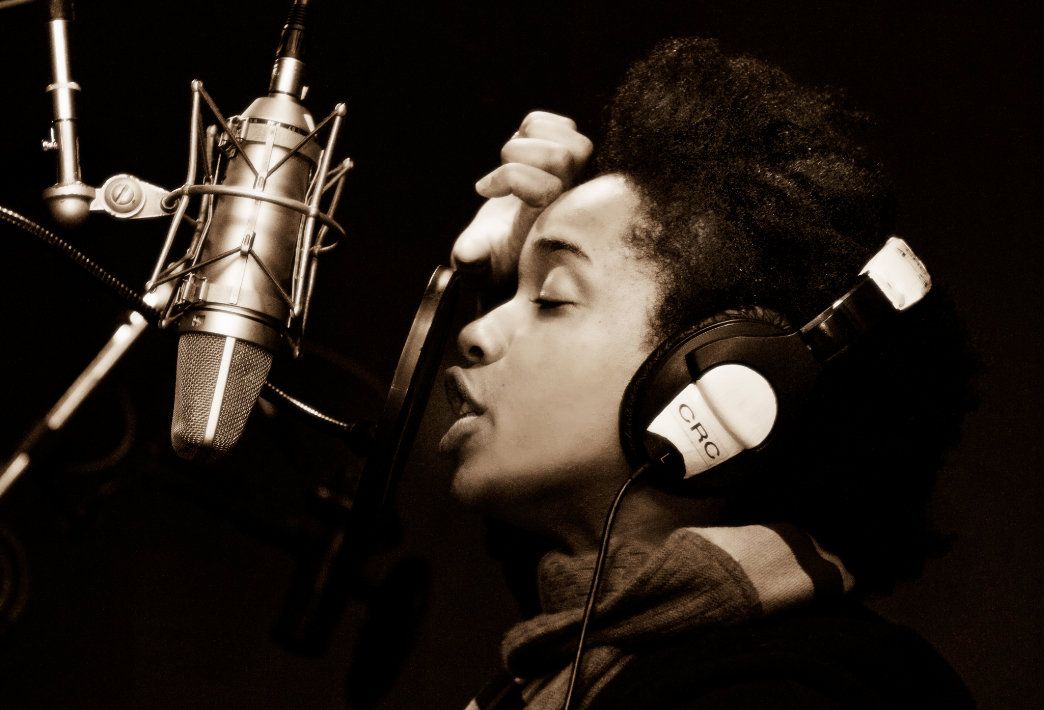 Her Word Is Bond: Navigating Hip Hop and Relationships In A Culture of Misogyny is now available via Haymarket Books or wherever books are sold.
Purchase or stream Psalm One's Bigg Perrm with Custom Made at Bandcamp.
---

---

No mere newcomer, Los Angeles area rapper Vel The Wonder may switch up her longstanding moniker, but she's no less dazzling on the mic as Vel Nine. After previewing the vibes on Zoomo's recent showcase Cloyd, her Freakjet taps into that bicoastal baller energy exchange as she partners with the producer for this instantly gratifying nine-track effort. She nods to the project's overarching sports metaphors on "Backboard" and the revealing soulful showstopper "Away Game," all the while nimbly avoiding any thematic traps. Koncept Jack$on and Starker bring their distinctive styles to the court, though the one-on-one lyrical athleticism between Vel and frequent Zoomo cohort YL on "Winning Team" makes for a most riveting listen.
Deep Of 2 Hungry Bros, What Dad Listens To (buy it / stream it)
The Brooklyn producer formerly known as Big Deep has been behind the boards for some two decades now, even before properly forming 2 Hungry Bros with Ben Boogz. Bookended by features from Atoms Family's Cryptic One and Alaska, the tone-setting "Ugly Buck" and the damning "De Evolution" respectively, What Dad Listens To reunites him with old pals and a few fresher faces. Deep's deft devotion to the boom bap craft serves his chosen emcees well, providing swinging rhythms with just enough samples and sonic textures not to crowd them out. This leads to rugged highlights like Jermiside's ruthless rhyme assault "Papi Seed" and the masterclass "A Couple Things" with Seez Mics of Educated Consumers and battle rap vet Breez Evahflowin'.
Sonnyjim & The Purist, White Girl Wasted (buy it / stream it)
As a curator and as a producer, Daupe! head honcho The Purist is responsible for a lot of dope records. But his White Girl Wasted with rather prolific UK rapper-producer Sonnyjim takes the word dope literally and figuratively. Substance-based hedonism takes a nearly nihilistic turn on narcotized tracks like "Does Mushrooms Once" and "Lemmon 714." Veering between coughing couchlock and perky paralysis, the duo demonstrate a love for hip-hop rivaled only by a desire to stay inconceivably high. And yes, they've pulled a rabbit from a hat with a lost verse by the late MF DOOM on "Barz Simpson," which gets immediately followed by a new Jay Electronica feature. Oh, did I mention Madlib and DJ Premier are here too?
---

---