This past Friday, Gucci Mane dropped something new. The lead-up to the release was fraught with social media threats from the Atlanta legend, vowing to abandon his home at Atlantic Records while charging the label as "polite racist." But ultimately, the two quashed that beef. Despite his previously calling it an album, So Icy Summer turned out to be more of a compilation than a follow-up to last fall's Billboard top ten charting Woptober II. He leads or features on half of the project's two dozen tracks, with the remainder helmed by fresher faced acts Big Scarr, Foogiano, Pooh Shiesty, and So Icy Girlz (aka K Shiday and Enchanting).
Welcome to the new 1017, so it seems. Announced in a digital cover story for XXL, the Atlantic-associated imprint follows the rather public collapse of 1017 Eskimo, an Alamo Records venture marred by embarrassingly public airings out from signees Asian Da Brat (aka Asian Doll) and Lil Wop who sought—and received—release from their Gucci-brokered deals. After seeing a vastly smaller royalty payout than what he'd become accustomed to as an independent artist, Ralo parted ways with 1017 amicably and quietly a few years back. The second half of the duo Mal & Quill appears to have done the same at some stage since 2017's Kids Of The 6, as his 2020 releases Big Quill and Don Quillion dropped via something called 1.5 Quill Division.
Of the known Eskimo roster, the only artists from the arrangement still publicized on Alamo's website are Hoodrich Pablo Juan and Lil Mal. The former's last mixtape that came through the venture was last November's DMV, while the latter's 6 Rings from this past March arrived without the 1017 imprimatur. But even if continues in name alone, the release of So Icy Summer seems like the death knell for that period in 1017 Records history.
Like Bob's Burgers mishap-related grand opening do-overs in the animated show's opening sequence, Gucci has rebooted, renamed, reset, or relocated his record label a few times. Just calling this latest iteration The New 1017 brings back memories of The New No Limit, a 2001 rebrand of Master P's hugely successful label that came with the distribution shift from Priority Records to Universal. Two years after launching the name change with the rapper/CEO's own Game Face album, his company appeared to file for bankruptcy. (The most recent version, No Limit Forever, launched in 2010.)
That said, the apparent failure of 1017 Eskimo doesn't necessarily mean a similar fate will befall The New 1017. Since his release from prison in 2016, several of Gucci's full-length Atlantic releases have generally charted in the Billboard 200's top ten. Thanks to the Migos-heavy hit "I Got The Bag," 2017's Mr. Davis secured him his first RIAA gold album certification since 2009's The State Vs. Radric Davis. Even as a compilation, So Icy Summer might chart higher than expected thanks to multiple guest appearances by proven contemporary hitmakers Lil Baby and Young Thug, along with one-off showings from Future and 21 Savage.
Furthermore, one can't underestimate Gucci's ear. He commands a great deal of respect not only for his godfatherly role in trap, but for the prescience of his curatorial cosigns. So many artists that he championed early on in their careers became fixtures of the genre both in Atlanta and otherwise, while some including Waka Flocka Flame and Thugger ended up making huge, internationally known singles. While it's too soon to tell which, if any, of the new So Icy Summer recruits will rise to such heights, with Atlantic's backing The New 1017 could put some of these handpicked acts on the map.
---

Black Geez & Eto, Flour City Street Bible Chapter 2
For this, his second mixtape with producer Eto in 2020, the Rochester rapper born Raheen Gayden continues to spend his post-incarceration years blessing us with some of the realest bars around. Stronger after his overturned murder conviction but insistent not to glorify his time behind bars, Black Geez speaks his damn mind over the buoyant Roc-A-Fella era bap of "Streets All Day" and the decidedly grimier "Hell." Gifted and cursed with wisdom beyond his years, he spits game on "Rules" and reminds why outsiders need to check in with him on "Glock Chester" with Flee Lord. Unsurprisingly, Eto kills with every beat especially the exploitation cinema of "Holy Words" and "Real Bitch."
Video Dave, Week 1560
With a title meant to mark his 30th birthday, Video Dave brings an iLoveMakonnen-esque energy to this mini-album for Open Mike Eagle's Auto Reverse imprint. Apparently conceived over the course of seven straight days—with tracks named sequentially—Week 1560 reveals a penchant for emotive electronic production to match his mindful lyrics. "Sunday" and dating ditty "Tuesday" make magic from the mundane, and in the pandemic era his linear storytelling feels like the stoop hang we've all been missing. On "Monday," he narratives and questions his mid-hangover workaday life over throbbing synthwave, while "Thursday" abandons responsibility in pursuit of a good ass time. Oh, and he got a dog named Phife.
DB Omerta, TheOneTheyDoubted
Representing for Atlanta's Ninth Ward, DB Omerta started getting noticed last year with his single "32 Shots" and its seamless mix of gun talk and sex brags. That style carries over well to his first major label outing, an immaculately produced 11 track affair that serves as the rapper's proper introduction. The warbling synth bass of opener "Big Buck" and the grand horns of "Up Off Me" evoke a classic Southern sound, but Omerta's drawling multisyllabic flow keeps it grounded in modernity. He demonstrates how well he fits in with his city's rich music on the woozy "007" and "Rock Out." One of the best songs of 2020, "How I'm Feeling" weaves his sung-rap bars around an incredible bleeped-out beat from DaBaby fave JetsonMade.
---

Three questions. Three answers. That's a wrap.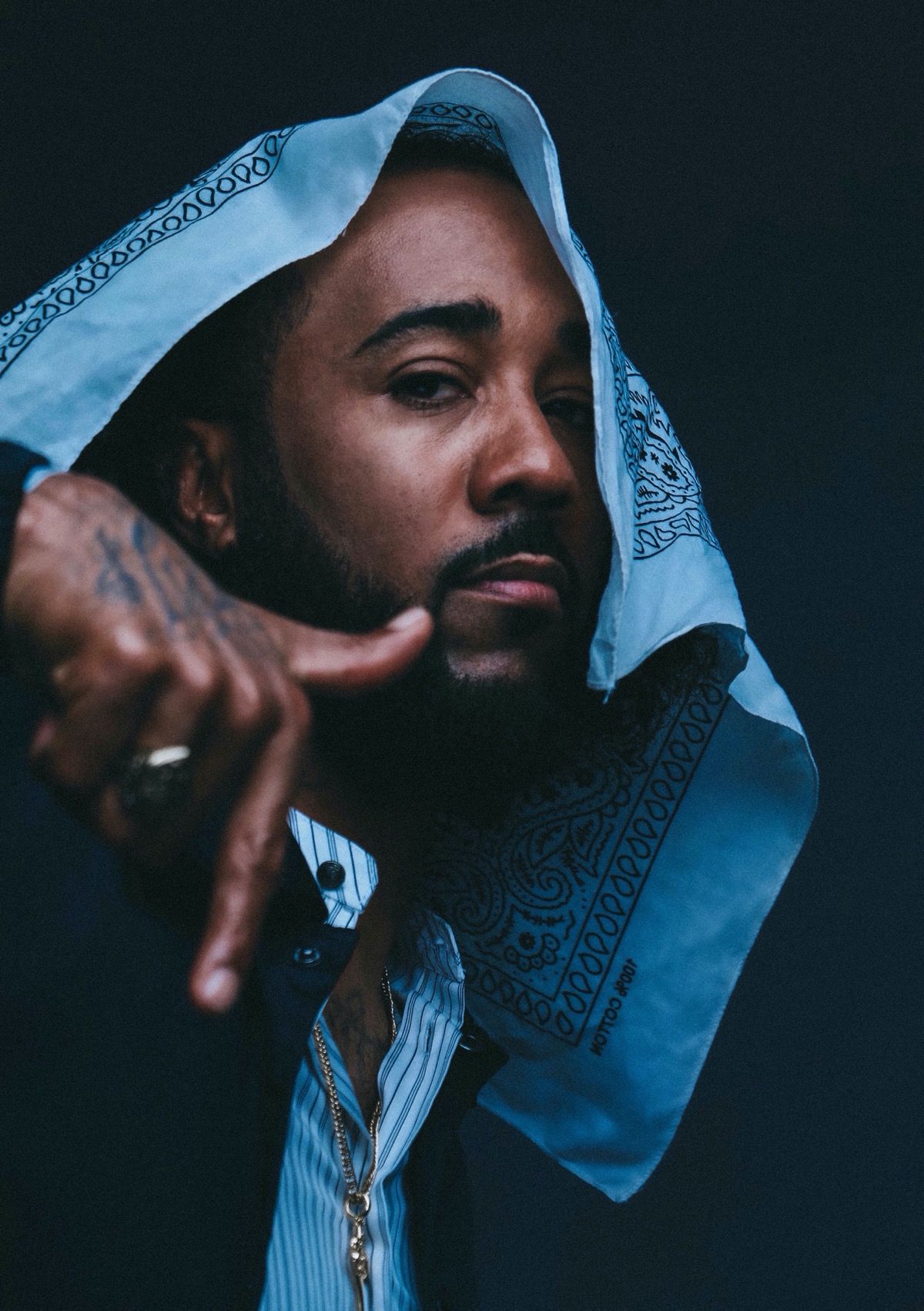 Photo credit: Laetitia Rumford
Back in the early 2010s, Problem made some big moves that pushed him from ghostwriting behind the scenes to rapping in the limelight. His feature on E-40's Billboard Hot 100 hit "Function" and his own charting 2013 single "Like Whaaat" put the Compton-raised rapper on the national radar. Over time, he continued to work with some of the West Coast's best, including Nipsey Hussle, Kendrick Lamar, and YG. With the guidance of his producer cousin Terrace Martin (To Pimp A Butterfly), he's grown in his craft in leaps and bounds, as evidenced by his recent EP Coffee & Kush Vol. 1.
In recent years, you've developed into a more introspective and personal artist than your early hits. To what do you attribute that?
Living and growing. In my opinion, my raw, honest truth is a huge part of what helped me become the artist I was. So as my truth evolved, the music was bound to follow.
"Janet Freestyle" serves as a powerful Nipsey Hussle tribute. As a lyricist, was it difficult to write and perform something so clearly meaningful that grapples with your grief?
It was tough yet therapeutic. What hurts, still to this day, is the fact that the topic was even there to write about.
The live band session you recently released puts Coffee & Kush through more of a jazz lens. Does that sensibility come from your years of working with Terrace Martin?
100%. Terrace is music. He taught me early to not be a "one trick pony". Dive in to ALL lanes of music and find your space. I thank him for that daily.
Purchase or stream Coffee & Kush Vol. 1. here.
---

Paid subscribers to this fine newsletter recently received one of their bimonthly 'Side Salad' emails, which in this instance was about Homeboy Sandman's 2014 album Hallways. His second full-length for the Stones Throw label came in the wake of a controversial Huffington Post editorial penned by the Queens emcee entitled Black People Are Cowards. Half Black, half Puerto Rican, he lambasted those who refuse to take what he considered real revolutionary action in the aftermath of then-L.A. Clippers owner Donald Sterling's racist rantings. (Some six years later, with George Floyd's murder-by-cop prompting weeks upon weeks of protests nationwide, Homeboy might've gotten his wish.) Produced by Jonwayne, Hallways single "America The Beautiful" offers a similarly contrarian take, reasonably accentuating the country's positives without forgiving its sins.
---
See you next Sunday.
Follow me on Twitter at @noyokono and on Instagram at @noyokono too.