For several weeks now, the hip-hop media and its social media equivalents have focused intently on Megan Thee Stallion. A victim of gun violence in mid-July that we still distressingly lack clarity on, the Texas native has endured ugliness upon ugliness from the meme-obsessed Internet even as details came out about gunshot wounds, surgery, and her own pleas for decency in the wake of the incident. In response to the disconcertingly pervasive nature of these casual chuckling cruelties, several music journos/critics weighed in, with Craig Jenkins (Vulture/New York Mag) deriding the breakdown in discourse and Taylor Crumpton (Harper's Bazaar) highlighting hip-hop's enduring misogyny problem. (I will not even attempt to repackage or regurgitate the poignant work of these two Black writers, and I urge you to read both pieces if you haven't already.)
Then came "WAP." A fantasy collaboration between Megan and Cardi B, the track dropped on Friday and, predictably, broke the Internet. Sex positivity has long been part of the artists' respective repertoire, but on the Frank Ski-sampling "WAP" it reaches an apex in their careers with its completely unapologetic declarations and demands that amount to calls for worship and devotion. I'm trying to keep things PG-13 to avoid the wrath of email filters, but if you put just about any of the lyrics into a certain popular website's search field you'll find some heavy duty business.
What really got the conversation going, of course, was the music video, which amplified the raunchy and empowering message while masking some of the linguistic rawness with liberal self-editing for the sake of YouTube viability. Even reframed as the technically safer "Wet And Gushy," the bulk of Cardi's wild second verse is essentially muted out of existence as she arches and flexes on the verge of certain wardrobe malfunction. Cameos from celebrities like Kylie Jenner and Rosalía add to the greenscreen escapades, but really just seeing Megan in this positive and proud capacity felt like a much-deserved win after weeks of negativity.
Apart from the standard conservative finger wagging from prudes and hypocrites, much of the immediate response to "WAP" on Twitter came predictably from two factions: memers and fandoms. The former mostly did so in good fun, a welcome change from the mean spirited tone of the memes following news of the shooting. The latter, however, proved as problematic as ever, with the usual mix of online obsessives and dutiful bots engaging either in aggressive promotion or dismissal, all depending on where they fell on either side of the longstanding Cardi-Nicki divide.
The inherent sexism in pitting two female artists against one another should be lost on no one, yet these online fandoms simply can't help but fight their faves' battles—real and imagined—for them. Twitter rewards these activities with the satisfaction of likes, retweets, and other algorithmic perks. By all rights, "WAP" should be viewed as a triumph, with Cardi and Megan's creative union and looming Billboard Hot 100 chart success a clear example of what can be accomplished by working together and sharing power in an industry designed to artificially segment and isolate BIPOC women. But stans stay being stans, which means that the same people who rallied behind Minaj working with a convicted sex offender who plead guilty to felonies involving a minor get to shade an already embattled Megan for the crime of working with Cardi.
Still, to put the blame primarily on the Minajerie and its baddest Barbz would be disingenuous. After all, one of the most undeserved acts of Internet hostility around "WAP" happened because of BardiGang bangers. As succinctly summarized by HipHopDX, a Cardi B fan account called out City Girls on social media for not supporting the single. The logic, if you want to call it that, behind the charge was that the Quality Control duo out of Florida had previously collaborated with her on their 2018 Girl Code single "Twerk" and thus their failure to tweet about the song within the first few hours of its public existence was disrespectful and offensive.
This is very much how fandoms misbehave online, operating under the extreme assumption that anything less than total performative devotion to their particular fave amounts to beef and treason. City Girls members JT and Yung Miami responded in kind, with the latter countering that Cardi hadn't supported their own drop, presumably referring to their June release City On Lock and its surrounding singles. That project suffered from a leak that disrupted its rollout plans, to say the least. None of its songs have charted on the Hot 100.
The original tweet was soon deleted, but the replies further expose an atmosphere of bullying that even artists unrelated to these rivalries are expected to endure. In the case of City Girls, whose career momentum suffered by the untimely incarceration of JT just as the group were blowing up, it feels very much like punching downwards at them. An event record with a virally primed clip, "WAP" is engineered to be a smash, while "Pussy Talk" struggles by comparison. Released in July, its video with 2020 hitmaker Doja Cat has less than a tenth of the YouTube views that Cardi and Megan's single achieved in just its first day-and-a-half.
Given the circumstances behind their beleaguered comeback effort, City Girls would assuredly benefit from a Cardi bump to a degree that the reverse wouldn't. There are fairly obvious overlaps in listenerships, and the potential of a renewed cosign from their erstwhile "Twerk" partner right now cannot be overstated here. But as we saw the other week when Metacritic-obsessed Swifties harassed and even doxed Pitchfork music critic Jill Mapes for giving Taylor's folklore a review score of 8.0, the weaponized toxicity of these fandoms continues unabated in ways that, unsurprisingly, don't apply to equal measure with those of male artists. Until that is somehow self-regulated by these communities or corrected from on high by decree their idols (who are almost certainly terrified of incurring the wrath of their own followings), we'll keep seeing female artists suffer undeservingly.
---

East Hampton Polo Boys, Summer Catalogue
If you put hip-hop in a well-funded lab in an attempt to create optimal hybrids, one of the genetically-modified outcomes would have to combine the genre's love for both professional wrestling and Ralph Lauren clothing. Thankfully, East Hampton Polo Boys achieves this scientific feat organically on this solid new bap outing. Self-aware and savvy about their influences, the bicoastal duo's Summer Catalogue delivers lyrical delights and slightly leftfield productions like the rattling soul of "Expensive Steak Aroma" and the jazz hop of "Make A Million Every Morning." Trading chopsocky for kayfabe, their Wu-level esoterica comes baked into WWE-nodding cuts "Buddha Jumps Over The Wall" and the funereal "Return Of Kinshin Liger."
30 Deep Grimeyy, Grimeyy 2 Society
After accumulating millions of streams for 2019's Splash Brothers joint mixtape (with NWM Cee Murdaa) standout "Dead Goonies" and the NLE Choppa x King Von collab "Grim Reapa Flow," St. Louis rapper 30 Deep Grimeyy drops his first solo commercial project. Sporting a sound that runs the gamut between Detroit and Memphis, his Grimeyy 2 Society puts his local narrative into a national rap context via the drill inflected "Monster" and the versatile "Michael Grimeyy Jackson." Maxo Kream makes a memorable appearance on the mournful "Bando," while Lil Baby's "Loose Screws" feature lends the newcomer a potent cosign. "Like The Mud" makes a deliberate callback to the classic crunk of Project Pat, while "Emotions" locks 30 in with the contemporary crop of young street singers.
Fes Taylor, Werewolf In Staten II
Compared to the other four boros, Staten Island doesn't get much love for its contribution to New York's hip-hop culture and artistry. A prolific veteran of the underrated rap locale, this Inspectah Deck affiliate and erstwhile House Gang emcee stays on his grind while repping proudly for his hometown. Even if you're unfamiliar with the original Werewolf In Staten project, Fes Taylor gives a more than sufficient introduction to his realness on "Purple Flowers" and "Soul Food Sundays" amid a few amusing skits. On "H.N.I.C. Part 5," he recounts the harsh realities and untimely mortalities associated with a life and lifestyle populated by drugs, guns, cash, and cars.
---

Three questions. Three answers. That's a wrap.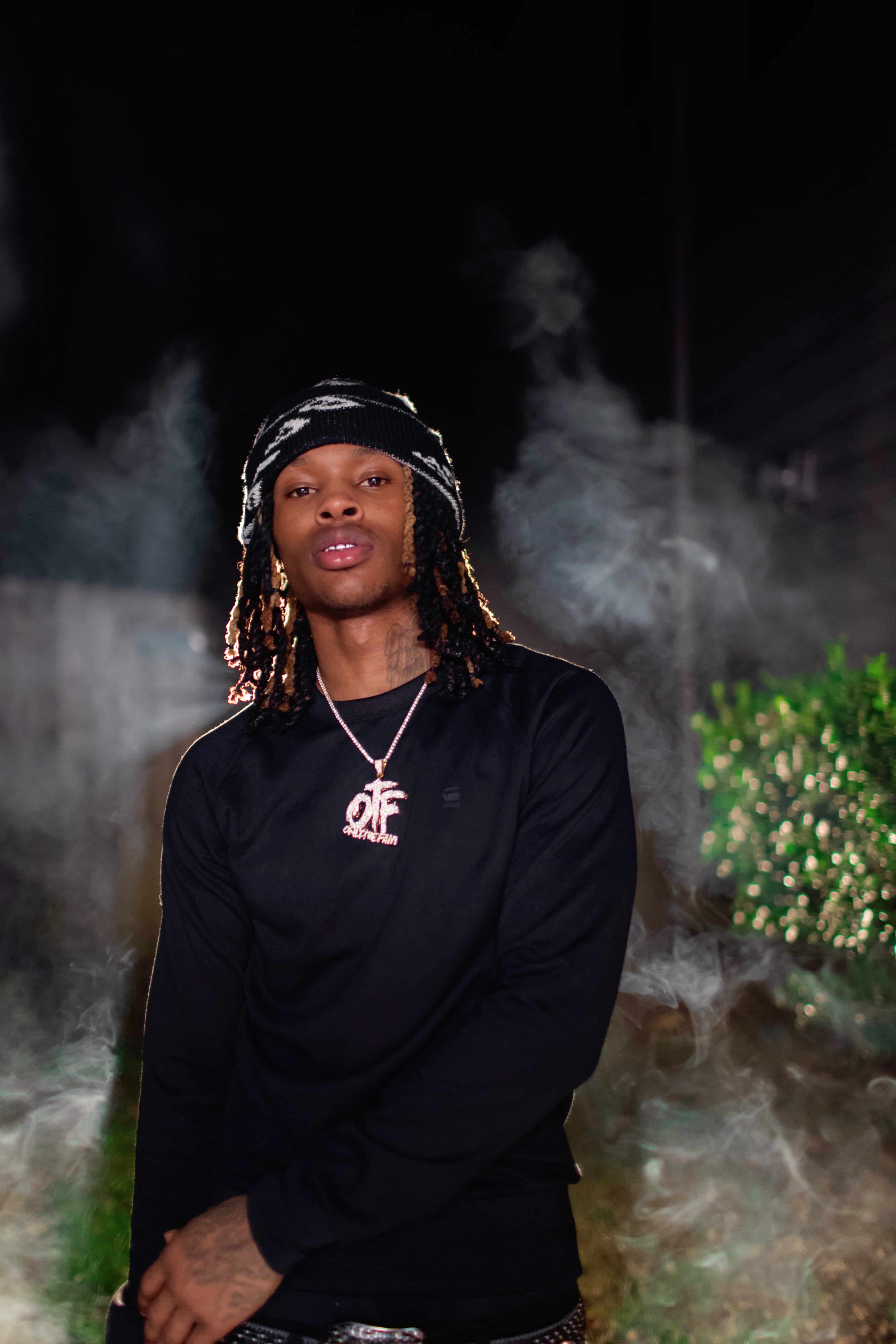 Photo credit: SETITOFF.TV
Though only slightly younger than Lil Durk, King Von took a longer route towards music than the more seasoned drill practitioner did. In two short years, however, the Chicago rapper has rapidly ascended as one of brightest stars coming from his city, with millions of YouTube views for singles like "Crazy Story" and "Took Her To The O." Released back in March, his latest project with Durk's Only The Family is LeVon James, with features from G Herbo and NLE Choppa.
"Crazy Story" put you on a lot of people's radar. How was it for you when that one went RIAA gold this year?
Yeah, that was crazy. I ain't gonna lie. It went gold, that's cool. I don't care though. That wasn't ever one of my dreams to go gold. When you go gold, you get 500,000 [units]? I never cared. I want 500,000 more dollars. I don't care. I know it sounds bad. But at least now I know the value of it and see how much people value gold plaques. It's cool. I'll give my Momma one to put in her crib and I'm gonna get one on the block, put it on the corner so everybody could see that shit. But it really ain't my dream, 'cause I ain't the regular rapper. I don't give no fucks. As long as I get the money and shit, I don't give no fucks about that. I don't know if the music people going to be, he ain't right, he don't deserve it. Suck my dick.
That track and its sequels have this real narrative approach. Why do you like that sort of storytelling style?
I don't know why. It's working. I wrote that shit when I was on the bus when I was going to Chicago, started doing shit. I was on the bus like 14, 15 hours. I don't know why, but now that's my go-to. If I need to make a hit or something. I'm going to make a story type shit with that type of bouncy flow. You gotta figure this shit out. You gotta figure out what your strong point is. And storytelling, that's one of my strong points.
A lot of artists right now who are your age would love to be in the position you're in. What advice or guidance can you give to these rappers that want to want to achieve the type of success like you've have so far?
You just gotta do it. You gotta work without thinking about it. Like I've just been working. I ain't been thinking about the outcomes. I just been, you know, let me do these songs, let me do these deals, let me do what I gotta do. I be putting forth effort, trying to make this shit sound good. I ain't just going to try to put out anything… You gotta go hard. You gotta want it, though. Like when I started, I left Chicago and went to Atlanta. I had no money; I was at my cousin's crib. I'm in that bitch broke, on my phone, trying to figure it out. I'm in that bitch writing songs, listening to beats. I'm paying $30, $40 for studio time for one hour. I just kept doing that shit, you know what I'm sayin'?
Purchase or stream LeVon James here.
---

Last month, social media showed its age when Kreayshawn's 2011 music video for "Gucci Gucci" made the rounds again. Those who were around in the so-called blog era took the clip's resurfacing as a nostalgic throwback, while a younger generation that fondly looks back at SoundCloud rap found it a perplexing artifact. Whichever side you fell on, the trending blip served as a reminder that before we had Dolls and Stallions there was a brief period in hip-hop where young women were making inroads and growing fanbases thanks to streaming platforms like YouTube. One of the best to come out during this timeframe was Snow Tha Product, whose Good Nights & Bad Mornings mixtape featured this cutting single that helped her stand out from the pack.
---
See you next Sunday.
Follow me on Twitter at @noyokono and on Instagram at @noyokono too.