On the latest episode (Apple / Stitcher) of the Call Out Culture podcast, the ever savvy hosting trio of Alaska, Curly Castro, and Zilla Rocca dedicate 90 minutes to Cappadonna and other—by their definition—eccentric rappers. Going beyond predictable picks like Kool Keith and Ol' Dirty Bastard, they set the discussion parameters in a broader way than most might, which results in a riveting listen as they justify selections like Phil Da Agony, N.O.R.E., and Thirstin Howl the 3rd. To them, it boils down to an inimitable uniqueness, which can cover anything from a rhythmically off-kilter flow to an esoteric lyrical knowledge base.
The pick that truly set my mind on fire was Craig Mack, the erstwhile Bad Boy Records rapper who gave the label its first hit single with 1994's "Flava In Ya Ear." As much as I dug the track back in the day, I never really paid close attention to just how strange his bars on it were. Perhaps the hook and Easy Mo Bee's beat were just so damn perfect that the surrounding references to Bruce Jenner, Sizzlean, and Uniblab whizzed right past me.
Or maybe it was that the remix with The Notorious B.I.G., Busta Rhymes, LL Cool J, and Rampage got more love than the original, its crowded run time relegating Mack to a glorified hooksmith. (A similar fate befell rapper G. Dep, when his 2001 single "Special Delivery" received a prominent remix the following year that upstaged him with features by Bulletproof Wallets period Ghostface Killah, Keith Murray, and, in a public demonstration of Sean Combs' evil genius at work, the surprise return of then-former Bad Boy act Craig Mack.) The situation became further complicated by (1) his far less out-there verse on that version and (2) the apparent beefy subs traded between him and Biggie on the track.
Relistening to "Flava In Ya Ear" now, two-and-a-half decades later and some two years after his untimely passing at the age of 47, Mack's inherent peculiarity makes him even more engaging than when he was waving his rap arms around in front of the famed Unisphere in Queens' Flushing Meadows Park. That continues on the subsequent single "Making Moves With Puff," his staccato flow and odd nods to Nuprin, Lee Majors, and Power Rangers another testament to his bizarre greatness.
But even if you don't really fuck with Mack like that, a position that actually would reinforce the Call Out Culture fellas pick, he made crystal clear who he was from the jump. When Combs put him on Mary J. Blige's "You Don't Have To Worry" remix, the kind of move he got to do pre-Bad Boy as an Uptown Records A&R, he didn't even bother trying to make himself more palatable for the ascendant R&B queen's audience.
Here, Mack throws out space age descriptors of his skills as he pays her passing homage and talks himself up, the befuddling intricacy leading to a self-referential call out at the start of "Flava In Ya Ear." The track would ultimately appear on Blige's What's the 411? Remix, a stopgap between her triple-platinum debut and 1994's triple-platinum follow-up My Life. Though his career essentially derailed after the gold-certified Project: Funk Da World, his sui generis style left an indelible mark on hip-hop.
---

Amani & King Vision Ultra, An Unknown Infinite
After decades of success from New York rappers and producers to contend with, it's easy to overlook the underground. The shit that doesn't instantly make major labor A&Rs chests wet with Pavlovian drool nonetheless serves a vital and historic function in the city's hip-hop ecosystem. Experimentation born out of a collective love for the art both balances and informs the commercial waves, and vice versa. Such is the case with this record An Unknown Infinite, which will only appreciate in value and cachet as one of 2020's greatest albums. A local legend with Atoms Family pedigree, avant god Geng as King Vision Ultra has constructed a boro-bred soundtrack beyond reproach that opens up his sonic world to the poetically gifted Amani and a handful of likeminded guests. Ill to the point of sickness, tracks like "A Not So Fruitful Wealth," "Guillotine," and "Holyfield" encapsulate the dystopian NOW of it all by making clear—both sonically and thematically—that it's been Hell in this town for a lot of people for a long time.
Bodega Bamz, Yams Heard This
With recorded roots in the A$AP Cinematic Universe dating back to the Lord$ Never Worry mixtape, Bodega Bamz has every right to invoke the Mob's spiritual lodestar on this short yet potent project. Aided by interstitials and samples, the Harlem native honors Yams' legacy with hardened lifestyle bars on "2RAW" and the pointed "Who U With." Off that chopped cheese and Henny, he gets justifiably aggro on "You Don't Know," easing off with the delivery but no less honest for the J-Lo rework "Waiting For Tonight." Reasserting himself as a Latin trap pioneer, he goes toe to toe with Tanboy Luka on the chest-beating "DR vs. PR." But the Kevin Gates collab "Mind Off U" gives off Afrobeats energy that could get the club vibing on multiple continents.
Beatnick Dee, Order & Chaos
Boasting credits that range from Vinnie Paz to Faith Evans, this UK-bred / L.A.-based producer has spent the five years since his debut showcase Creative Medicine letting vocalists speak for him. For the all-instrumental Order & Chaos, we get to more closely examine Beatnick Dee's craft, which has diversified considerably since 2015. Without the fear of a phoned-in emcee's verse weighing things down, he carries the eclectic set with filmic intent in a manner not unlike that of RJD2's best albums. The beat tape brevity of tracks like "Longevity" and the creeping "Cold Swamp" only improves its replay value. The spacious sci-funker "English Angelino" stands out as a sort of theme song, though the OVO-ready "Neon Diner" might be its most satisfying.
---

Three questions. Three answers. That's a wrap.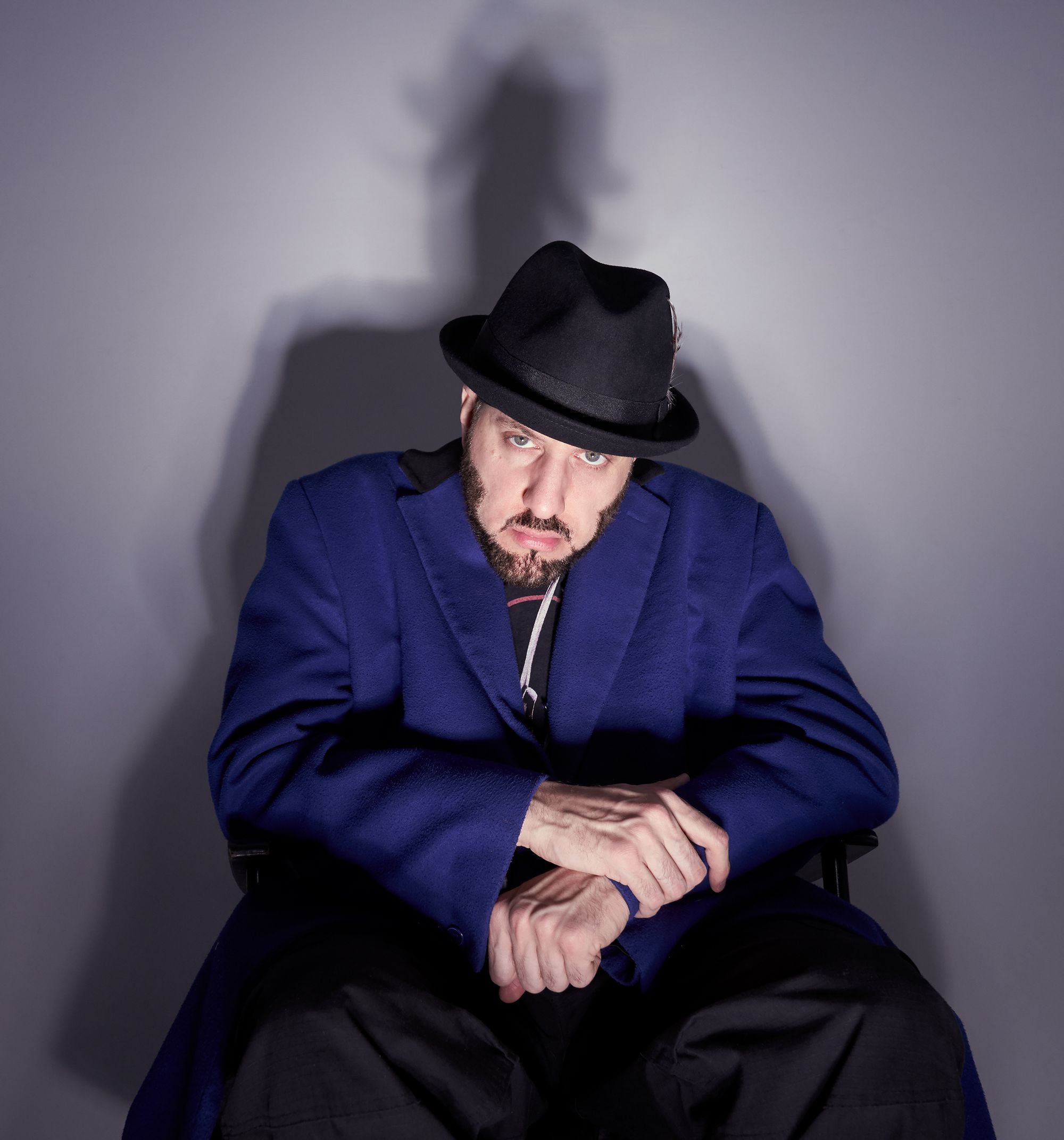 Photo courtesy of Nature Sounds / Reybee, Inc.
In no need of introduction, R.A. The Rugged Man has nothing left to prove. His decades-long reign of rhyme terror goes back to his days as a teenaged Jive Records signee, continuing through all three volumes of Rawkus' Soundbombing series, and going all the way to/through his 2020 Nature Sounds full-length All My Heroes Are Dead. This week, he released a characteristically explicit and subversively insightful "WAP" remix that employs extreme measures to highlight the hypocrisy of the backlash to Cardi x Megan's smash.
How has storytelling influenced you as an artist over the course of your career and specifically on this All My Heroes Are Dead project?
Yeah, writing stories has always been my thing.  In hip-hop, in life, as a little kid in school, I was always writing stories. I studied so many of the greatest storytellers from hip-hop to cinema and it definitely inspires and has a big impact on my work.
One of the producers on the album is Prince Paul. Do you think your shared Long Island heritage contributes at all to why you two sound good on "Life Of The Party?"
I'm not sure. I think Prince Paul just sounds like classic hip-hop and nothing sounds better than that classic shit. And Eamon sounds like classic soul doo wop, and I sound most at home on classic boom bap, so the song just fell into place.
What did you learn from your experiences with Rawkus that you've subsequently applied to your career?
I was already a bit of an OG when I started working with Rawkus, I probably knew more than they did at the time. I wasn't a huge fan of that era, but I know a lot of people hold Rawkus in high regard. I think it introduced a lot of new kids that had never heard hip-hop before to an underground independent sound, so it's special to them.
Purchase or stream All My Heroes Are Dead here.
---

Main Source's 1991 full-length debut Breaking Atoms put Nas on, by way of the Large Professor produced posse classic "Live At The Barbeque." That cut gave the nasty Queensbridge up-and-comer his first credited appearance on wax, but as anyone who listened past the first verse knows it also was a good look for fellow guests Joe Fatal (who may or may not have taken MF Grimm's spot) and Akinyele. The latter's verse led to an Interscope deal and his 1993 solo debut Vagina Diner, which dropped nearly a year before Illmatic. Extra P had his hand in making both albums, including the former's LeFrak City repping second single "The Bomb."
---
See you next Sunday.
Follow me on Twitter at @noyokono and on Instagram at @noyokono too.