Irregular Vegetables, Vol. 89: Vagrant Real Estate
a Q&A with the Scottish producer, 3 new songs you oughta know, and the weekly 420-friendly hip-hop links roundup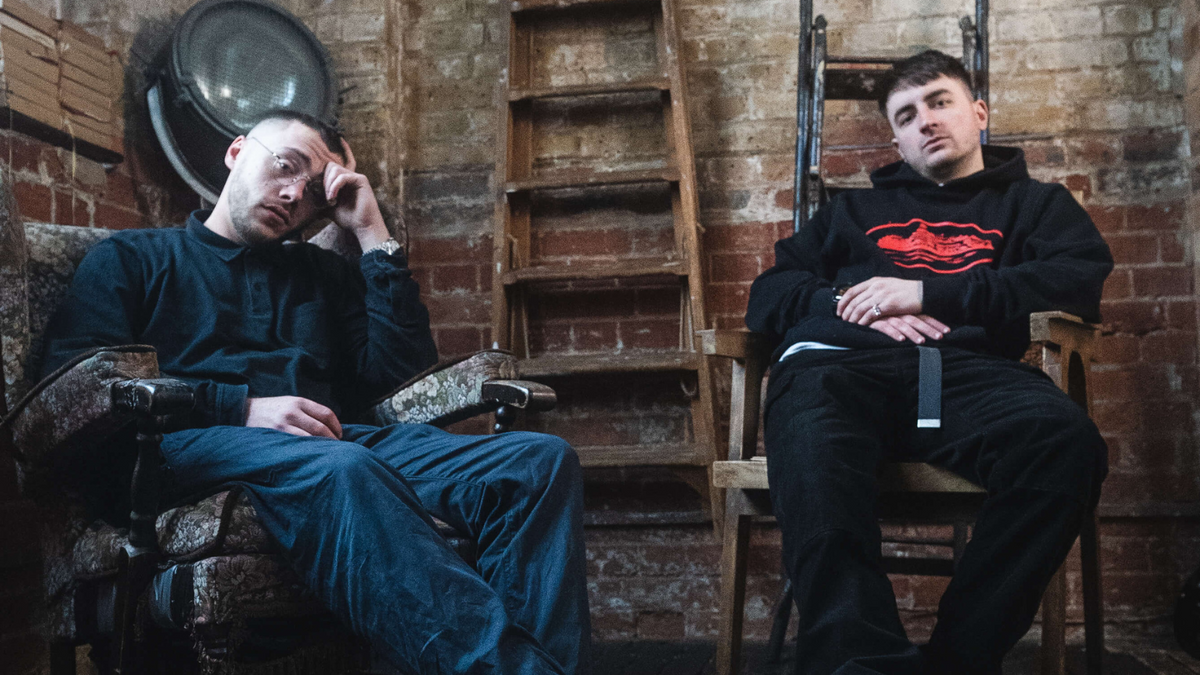 This newsletter marks the latest installment of Irregular Vegetables, a (semi-) weekly series of CABBAGES emails where I share links to recent writings from other hip-hop/rap/cannabis journos and critics, squeezing in my own work as I see fit. These 420-friendly editions hit inboxes on Thursdays.
Enjoy this week's reads and keep scrolling for a Q&A with Scottish producer Vagrant Real Estate. Then stick around at the end for another edition of Crudites, where I recommend three recent singles/videos from hip-hop artists you may not be familiar with yet.
---

B-Boy Rock Star: Tricky In The 1990s
Although Tricky and his music had been embraced by hip-hop producers, including Premier and RZA—who viewed him as part of their tribe even if he did sometimes wear dresses—many of the writers and editors at rap publications saw him as an interloper in the land of the big beats. That was the era of ghetto realness, and to their ear, Tricky was too avant-garde to be hardcore genuine. Never mind that many of the gatekeepers weren't from "the hood" themselves, it was they who determined what "real rap" sounded like and how it was served in their publications. Many of them were as conservative as Baptist preachers in their thinking when it came to their narrow definitions of rap and hip-hop culture. Personally, I'd grown tired of the constrictions and limitations on the culture. Thankfully Vibe magazine, the publication that was my main base that year, approved the pitch, and Tricky and I spoke for my 1997 article "Weeded, Wicked & Wise." My story appeared with a photo of him spitting jewels during our interview. (Read more at Alive In The Nineties)
Why Weed Companies Can't Make Any Money
Arguably the biggest barrier to making money is the sky-high taxes weed companies pay because they're treated like illegal narcotics traffickers under the federal tax code. The goods also cannot cross state lines, and that lack of interstate commerce means companies must build separate farms, factories and stores in each state where they do business and navigate a rapidly evolving patchwork of state regulations. Finally, raising capital is extremely expensive due to a dearth of financing options, an issue both Republicans and Democrats in Congress recognize but have yet to address. Another factor exacerbating the current financial malaise: Companies spent heavily last year to expand capacity due to misguided optimism about the prospects for loosening federal marijuana restrictions after Democrats won control of Congress and the White House. That's led to a glut of product and plunging prices in many of the largest state markets like California, Colorado, Michigan and Massachusetts. (Read more at Politico)
Legendary Rapper Rakim Says 'Cannabis Helps Set The Mental Stage To Connect To The Universal Infinite'
The cannabis industry is not something Rakim rushed into. Pretty much the opposite. Over the last decade, a lot of people have approached him to launch a brand, to just "throw my name and face on some packaging." However, the rapper was looking for something more relevant, more transcendental, more impactful. "I'm in it for the long run and I'm not robbing anyone," he says, and laughs. "We keep the quality at it's highest but also the price point accessible and the margins fair from seed to sale because I don't just want my name on a quick buck and I need my supply chain to be my family. You might buy the first time because it's Rakim, but I want the second one and everyone after that bought because it's the best choice on the shelf and I want to keep it that way by keeping my Higher Frequency family happy together." (Read more at Forbes)
Cannabis Researchers Say It's High Time To Drop 'Lazy Stoner' Stereotype
The latest research, published in the International Journal of Neuropsychopharmacology, involved 274 adolescent and adult cannabis users who had used cannabis at least weekly over the past three months, with an average of four days a week, and a group of non-users matched for age and gender. Participants completed questionnaires to measure anhedonia (lack of pleasure) and apathy levels, such as how much they enjoy being with family and friends or how likely they were to see a job through to the end. Cannabis users scored slightly lower than non-users on anhedonia – appearing better able to enjoy themselves – but there was no difference when it came to apathy. The researchers also found no link between frequency of cannabis use and either apathy or anhedonia in the people who used cannabis. (Read more at The Guardian)
NaomiG Steps Into A New World For Women In Hip-Hop
"I really started when I was a shorty," Graham says. In middle school, she joined a rap group called Dope Ass Chicks, who were active on the messaging app Kik. They rapped alongside an all-male group, Savage Boy Mob, using text to message their raps back and forth. That experience sparked her love for the craft of rapping. Fast-forward past middle school to 2019, when Graham began hanging out with Pivot Gang, a west-side collective of independent Chicago rappers that includes Saba, Joseph Chilliams, MFn Melo, and Frsh Waters. Graham won a grant from the John Walt Foundation, named after Saba's cousin, an early Pivot Gang member who was killed in 2017. The foundation awarded her $1,000 to further her creative career, and she put it toward refining what she wanted her sound to be and finding what worked. Her breathy, fast-paced flow and her Chicago accent brought fun to her music and caught listeners' attention. (Read more at Chicago Reader)
---

---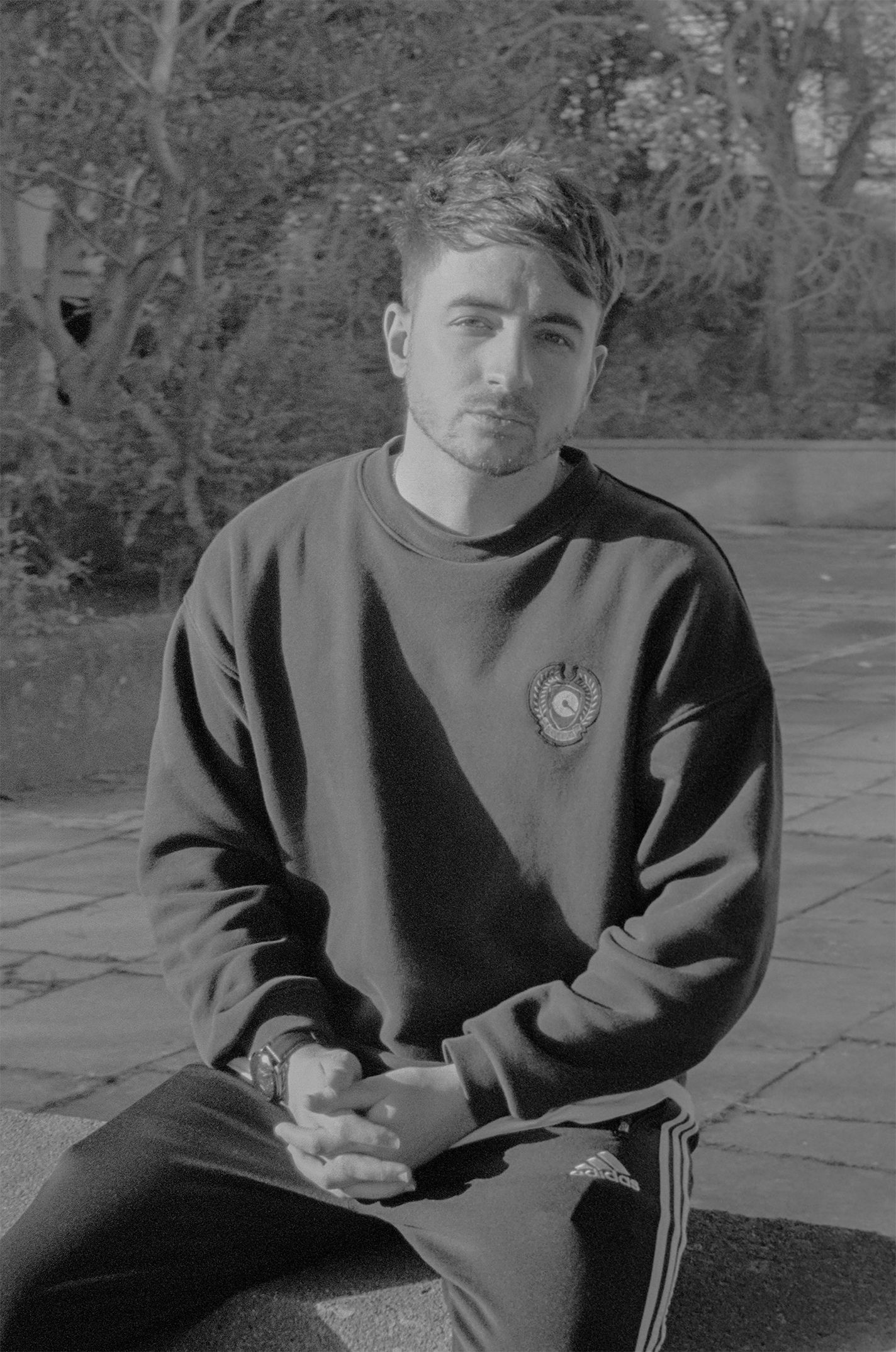 Three questions. Three answers. That's a wrap.
Based in Aberdeen, Scotland, producer Vagrant Real Estate has been building locally and on an international level with artists including Mayday, namesbliss, and Y.N.X. 716. His latest project is called The Iceberg Theory, an imminently forthcoming joint effort with UK rapper CLBRKS.
How has your approach to and style of production evolved since your 2017 debut As Much As I Used To?

My approach during AMAIUT was definitely a lot more instrumental driven than artist driven–trying to tell a story just through production alone. Some of the tracks on there were my first beats. Although I was writing them with the intention of artists potentially jumping on them, I was definitely filling up the sonics too much in places and getting lost in tiny details rather than creating spaces for the MC to sit in. AMAIUT was also the result of inheriting a heap of old soul records which I definitely limited myself to when I was starting out, whereas since then I've looked to branch out and use all types of source material as inspiration or a jumping off point.
Given the remote nature of its creation, how did you and CLBRKS connect and collaborate on The Iceberg Theory?
Although we started work amongst lockdowns and restrictions, as I'm based all the way up in Aberdeen, Scotland, I'm used to having to use social media and the internet in general to get to artists. We initially engaged via Twitter, and then I was sending packs of instrumentals via private Soundcloud link. CL would pick out what he liked, record his verses, and then send them back. I would flesh out the demo around what he'd put down.
Similarly, all the features were recorded remotely after I reached out to them with the initial demos. I feel a core element of the project is the difference between myself in Northern Scotland and CL down in London, and I wanted the features to reflect that also. We've got Jackill from up here in Aberdeen, and then also the distance career-wise in the OG Ramson Badbonez of High Focus Records and Kish!, who is a quickly rising new name in the underground UK Rap scene.
This project is named for Ernest Hemingway's theory of omission. In what ways did you apply this theory to the practice of producing it?
My production on the project was really an exercise for me in stripping back and reducing what I'm doing to the absolute necessity. Recently I've been really into work by Tha God Fahim and Nicholas Craven, and (as contentious an issue as it can be just now) I have a lot of admiration for how they can craft a loop that can stand alone without drums. On tracks like "Icarus" and "Stone Cold Steve Austin Flow," I'm trying to omit as much as possible from my earlier practice of building up effects and fills, and just letting the chops breathe. One of the inspirations for the title was how CL often approaches his writing, where there will be glimpses of reality and pain underneath wordplay and braggadocio but his true feelings or intentions can be obscured or left out. I tried to reflect that in even the vocal samples throughout, underlining that feeling of omission or not saying exactly what you mean or feel.
The Iceberg Theory is out on Friday September 9th wherever music is streamed or sold. Pre-order or preview it here.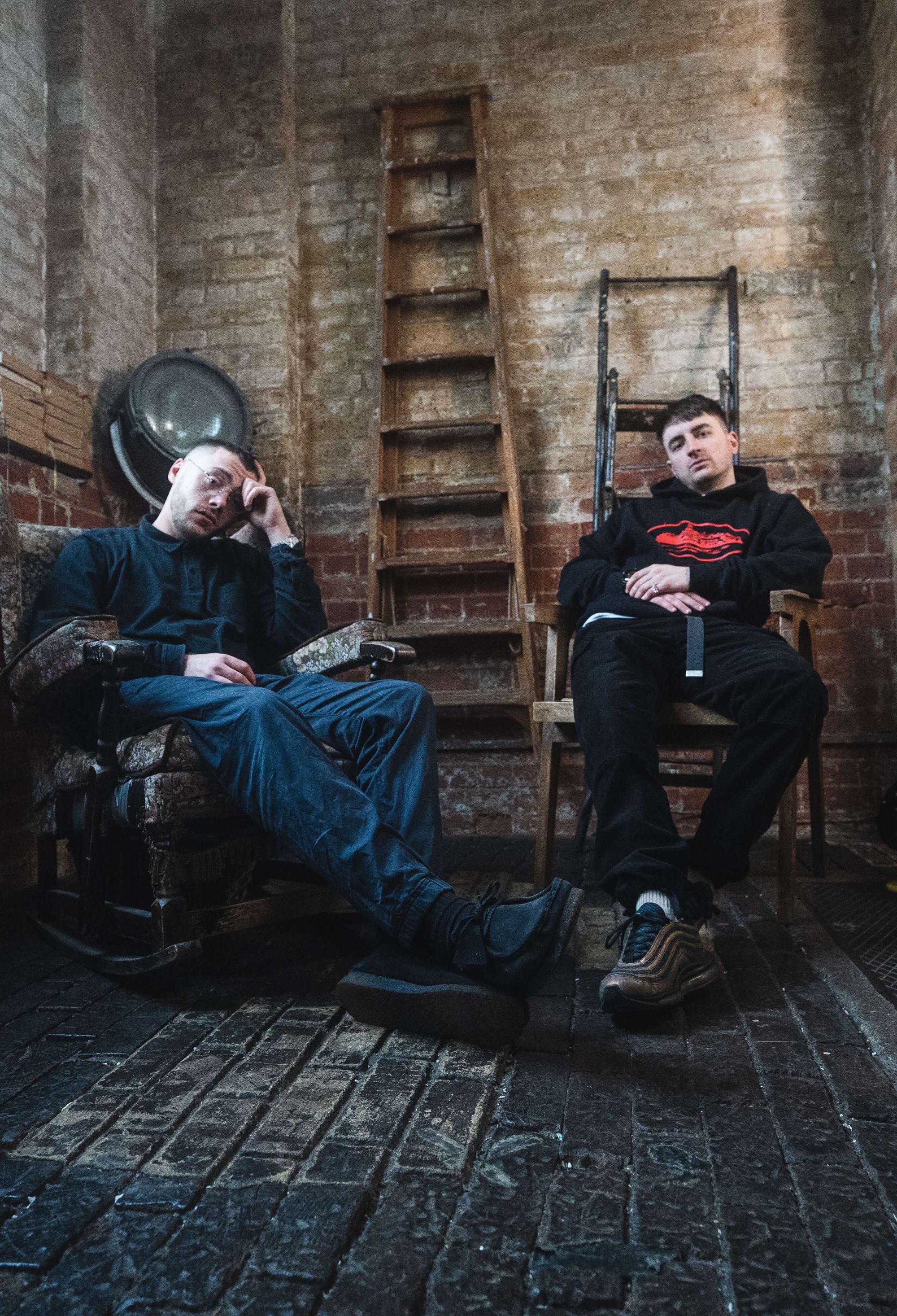 ---

Three new tracks for you to snack on...
Arjuna Oakes & Serebii, "Tired Faces"
Isatta Sheriff & Koralle, "Will They Try"
WateRR & Vanderslice, "Luv To The Family"
---