Harlem Or Las Vegas: An Interview With A-Trak And Dame Dash
The making of Cam'ron's 'U Wasn't There,' as told by the two hip-hop figures that helped make it possible...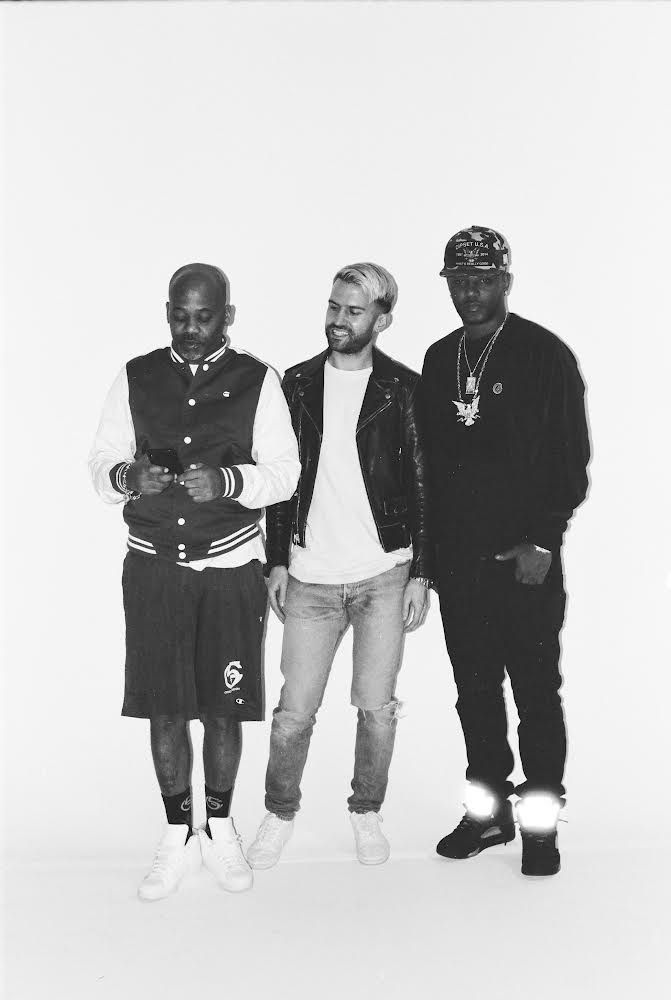 ---
It was Las Vegas, Valentine's Day week, circa 2018. Just under four years after the release of "Dipshits," a fêted loosie collab between Cam'ron and A-Trak with vocal features by Damon "Dame" Dash and Dipset's own Juelz Santana, three out of those four men descended upon the neon-lit desert to try again.
"Dame was like, Cam's gonna be distracted if we're in a city where he knows too many people," A-Trak says, recalling to me the conversation that prompted the trip out west. "And [Dame] was spending a lot of time in Vegas himself, so he was like, why don't you guys come meet up with me here?"
They had three days–not a ton of time, though admittedly longer than any of their encounters together in the preceding years. The sporadic and oft-spontaneous nature of their previous recording sessions had yielded several songs, or at least the hopeful makings of them. Yet by this stage, Roc-A-Fella and Fool's Gold fans alike had likely lost faith in the possibility of ever hearing the long-promised Federal Reserve, an EP-length project meant to unite the renowned yet idiosyncratic Harlem rapper with the globetrotting DJ/producer under the careful curatorial eye of one of hip-hop's most infamous moguls. Even the trio themselves  seemed to harbor doubts, not as to the quality of the material, but as to the likelihood of it materializing properly.
Determined to regain momentum, A-Trak got a good and affordable Vegas recording studio recommendation from a friend and booked time there. The cost was no small consideration, seeing as the project had no record label backing nor even a contract, meaning that any and all such expenditures came out of pocket. Still, with its vinyl-adorned loungey feel, the space proved conducive to a productive and creative working environment. Sessions began late and ended much later, but after years of false starts and long pauses, things were happening.
"There was a good amount of just hanging out and laughing and cracking jokes,  specifically Cam and Dame reminiscing on funny shit that they did when they came up together," A-Trak says. "That spirit is really responsible for this reflective tone, this almost Tony Soprano thing that Cam gets into on the project that is kind of novel."
It took eight years, but what began as Federal Reserve evolved into something else. It became U Wasn't There, a nine-song mini-album released at long last this past September via EMPIRE.
For Dash, a veteran executive producer behind some of the biggest rap albums of the 1990s and 2000s, he's gotten used to these sorts of things eventually fizzling out or fading away rather than reaching completion.
"I tend to make a lot of projects that just don't come out, 'cause I don't have the patience anymore to push an artist to get their shit together to put it out," he says. "I enjoy more of the making of the record better than selling it these days, which is funny." He proceeeds to rattle off a rather droolworthy list of albums he's worked on that, maddeningly, will likely never see the light of day, ones with Jay Electronica, Wiz Khalifa, and the Black Keys side project Blakroc.
For obvious reasons, it's different with Cam'ron. Their history together goes back to their youth, meeting and bonding as teens. After extricating himself from Epic Records, the label where he found modest success with for his first two albums, the rapper born Cameron Giles signed with Dash at Roc-A-Fella Records and released Come Home With Me. Boasting two Billboard Hot 100 top-ten charting hits, that RIAA platinum-certified album turned 20 years old this past May, while another one of the pair's team-ups, the 2002 crime drama Paid In Full, reached that same milestone just last week.
Even after things at the Roc soured, the messy aftermath still resonating in key interpersonal disagreements and throughout hip-hop culture more broadly, Cam'ron and Dash maintain a seemingly impossible friendship and business relationship. "I don't look at Cam as an industry dude; I look at him as a brother," Dash says. "Me and him used to laugh at everybody in the industry. We always took pride of not being a part of that."
They share an evident, enduring trust, without which U Wasn't There would never have been more than mere message board fantasy fodder. Dash admired what was happening with Fool's Gold Records, what A-Trak was cultivating with the label's records and fan-centric events like Fool's Gold Day Off where hip-hop and electronic music freely commingled. So when A-Trak approached him about securing Cam'ron for a feature, Dash shrewdly countered with a grander vision: an entire project, credited to the three of them. From there, it was just a matter of convincing the rapper to participate, which would require meeting and seeing how things went.
"Cam could be volatile; he's like lightning in a bottle," Dash says. "But overall, he usually respects me enough to show up when he says he is.
"He knows when I put him with anything, it's gonna be something that's gonna be tasteful and go down in history. It would be foolish not to trust me."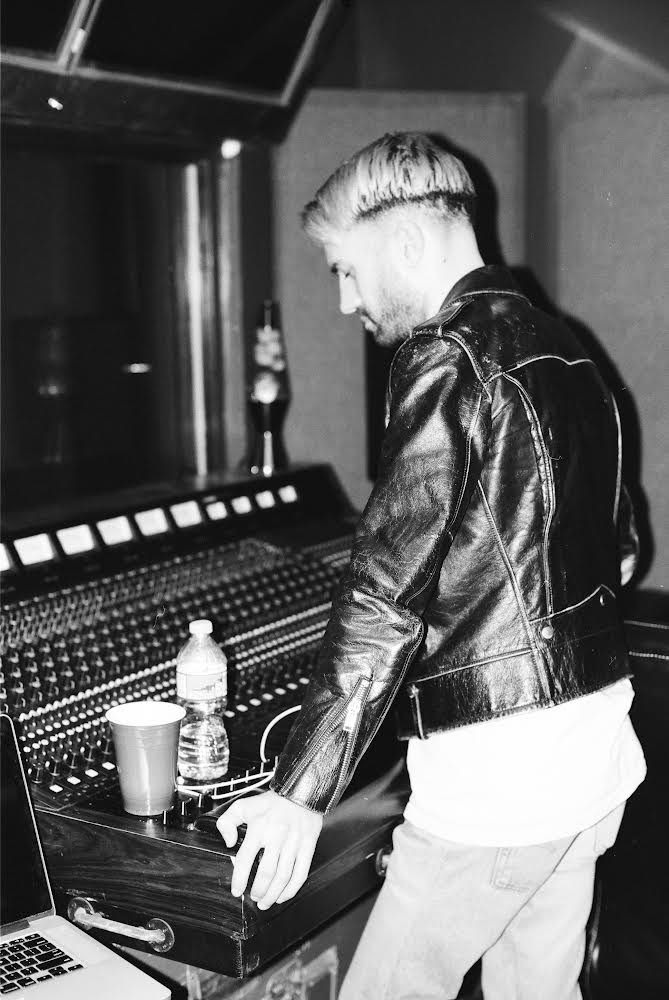 As A-Trak tells it, despite also being in Roc-A-Fella's orbit in the 2000s, he had somehow never met Cam'ron before. Having become a competition-winning scratch DJ while only a teen in the 1990s, the French Canadian turntablist unofficially connected with the label in his early 20s when Kanye West watched him perform a ten-minute series of routines and tapped him to be his official DJ. "Dame was there when I met Kanye in London in 2004," he notes, marking that as the start of both timelines.
For the next few years, A-Trak spun on West's extensive tours and scratched on multi-platinum albums like Late Registration. He contributed to some of the rapper's biggest singles during that period, including "Gold Digger" and "Stronger." Needless to say, he was no stranger to the folks at Roc-A-Fella, even if he wasn't offficially on the roster. But even before teaming up with West, he'd been a close watcher of the label and a genuine, perhaps a bit nerdy, fan of its releases since the 1990s.
"I do have a very vivid memory, like a visual memory, of the 'Dead Presidents' single, Jay-Z's beginnings in a sense," A-Trak says, before quickly clarifying. "Obviously he had the Payday single before, but for all intents and purposes, his first album single." He then eagerly elaborates on some of his favorite moments from the Roc-A-Fella discography, citing the oft overlooked and DJ Premier-produced Sauce Money single "Against the Grain" from 1997. "That was bananas."
However, A-Trak's tastes back then ran more along the lines of Lyricist Lounge and Rawkus, the descendants of Stakes Is High hip-hop, the sound he himself describes as backpack. "My allegiance was to Non Phixion and Dr. Octagon," he says. "But we would hear those Preemo beats on Jay's records and even Ski–big up to Ski–and that shit was knocking. That shit was dope."
Similarly, A-Trak's admiration for Cam'ron's work goes back quite a ways as well. "It trips me out to realize that Cam'ron's first single as an artist, obviously not on Roc-A-Fella, clocks in around the same beginning as my DJing," he says. "I started in the underground and made my way up for a while, but I almost forget that these are all '95, '96, '97 beginnings."
A-Trak's Roc-A-Fella fandom continued through his years with West, enjoying how the label's sound evolved with producers like Just Blaze and Bink. But one moment seemed to stand apart from it all. "When Dame brought in Cam," he says, "that just felt unstoppable."
Even with A-Trak's obvious industry connections, which he admits loosened a bit when he set out on his own with Fool's Gold, connecting with Cam'ron remained fairly difficult. "Cam was always kind of in his own bubble, unreachable," he says. "If you would try to find out who his manager was, you would get three different names. Someone around those years referred to it as Homeboy Inc., a loose organization of like, this is the homie that's gonna handle the business this month and the next month it'll be that guy."
So years later, when they finally did meet, it was for more than pleasantries, not out of coincidence nor circumstance. This was purposeful, intentional, the wishful beginnings of something special. But A-Trak had no intention of throwing Cam'ron over some EDM or house beats. He came to that Dame-facilitated introductory meeting with instrumentals that sounded closer to what he loved about his music.
"People talk about world building a lot now," A-Trak says. "The Diplomats did that like crazy. When he got to Roc-A-Fella, around the same time he also brought the Diplomats mixtapes and projects to Koch [Records], but also the bootleggers. It just suddenly had this dominance, a style of rapping cunningly dumbed down, sort of kiddie raps but that were still lyrical and hilarious with an aesthetic mixed with New York post-9/11 nihilism."
The tracks they would subsequent work on together, including the ones that ended up on U Wasn't There, feel very much in line with said aesthetic. The released songs honor Cam'ron's legacy as much as Roc-A-Fella's, while simultaneously letting A-Trak weave his own Roc legacy back in, adding personal touches and scratches to the mix.
"A-Trak knew how to get the essence," Dash says, "not the evolution of Cam, but the essence of Cam."
A few months after the Vegas sessions, the three men reconnected in Los Angeles at Dame's spot to work some more. During that visit, A-Trak remembers recording "Cheers," one of the songs that made the final U Wasn't There tracklisting. But they were still years away from actually getting the project out.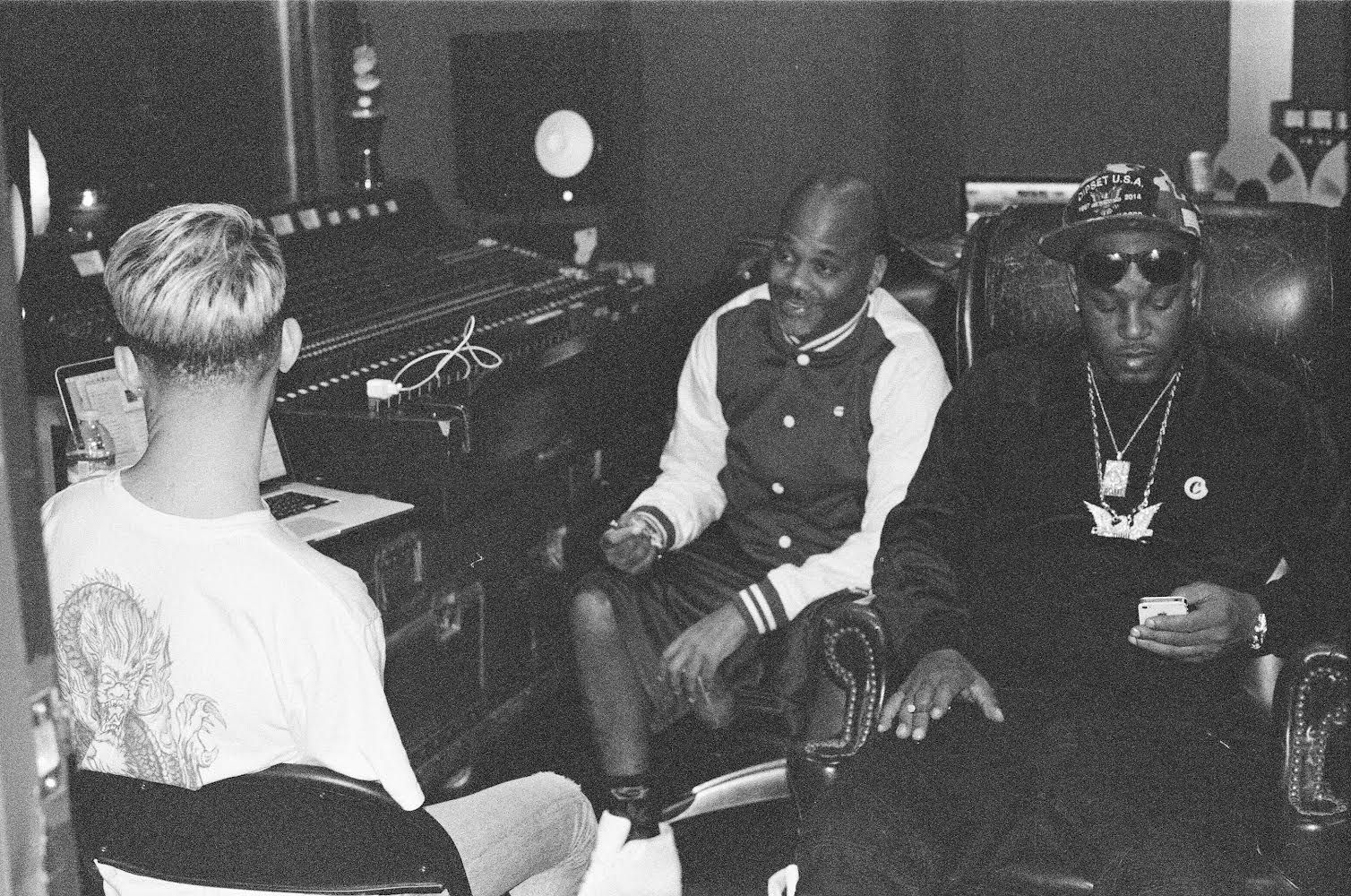 In my conversations with A-Trak and Dash, respectively, Cam'ron's absence is unmistakably felt, almost as if a form of presence. (Cam'ron was not made available to comment for this piece.) Reading between the lines, listening intently  to the responses from the other two men, the delays feel like they're largely his doing, or perhaps not-doing. When prompted to explain the gaps and pauses around the eight-years-in-the-making U Wasn't There, both A-Trak and Dash demurred on assigning blame to him or to anyone, really, in their own individual ways.
"Cam has never conformed to the industry ever," Dash says with a certain amount of implicit respect. He expresses some small regret at having been unable to elevate his friend to the level of pop cultural fame subsequently enjoyed by some of Roc-A-Fella's more ubiquitous alums. "It was hard to book something with Anna Wintour for Cam and them, 'cause I didn't know what they would do. Not Cam specifically, but that crew used to run with a lot of people. They would fight, you know, shit would be happening."
A-Trak, conversely, offers a fairly practical explanation for the hold-up. There was the release of Purple Haze 2, a 2019 album Cam'ron wanted to put out before U Wasn't There. Not long thereafter, the whole world changed. "When the pandemic hit, he had asked me to hold for a sec, which turns into a couple months," he says. "And I know what that's like at that point, because sometimes he would disappear for like two years."
Even in a holding pattern, there was lots of work left to complete U Wasn't There on A-Trak's end, finalizing mixes, getting samples replayed, and so on. Finally, at the beginning of 2022, conversations about getting the project out with EMPIRE began anew and he had many questions for his estranged collaborator about what could and couldn't be included.
"Eventually, enough time had passed were where Cam was sort of like, yeah, you decide, you have my vocals, you have my blessings to finish, you put it out."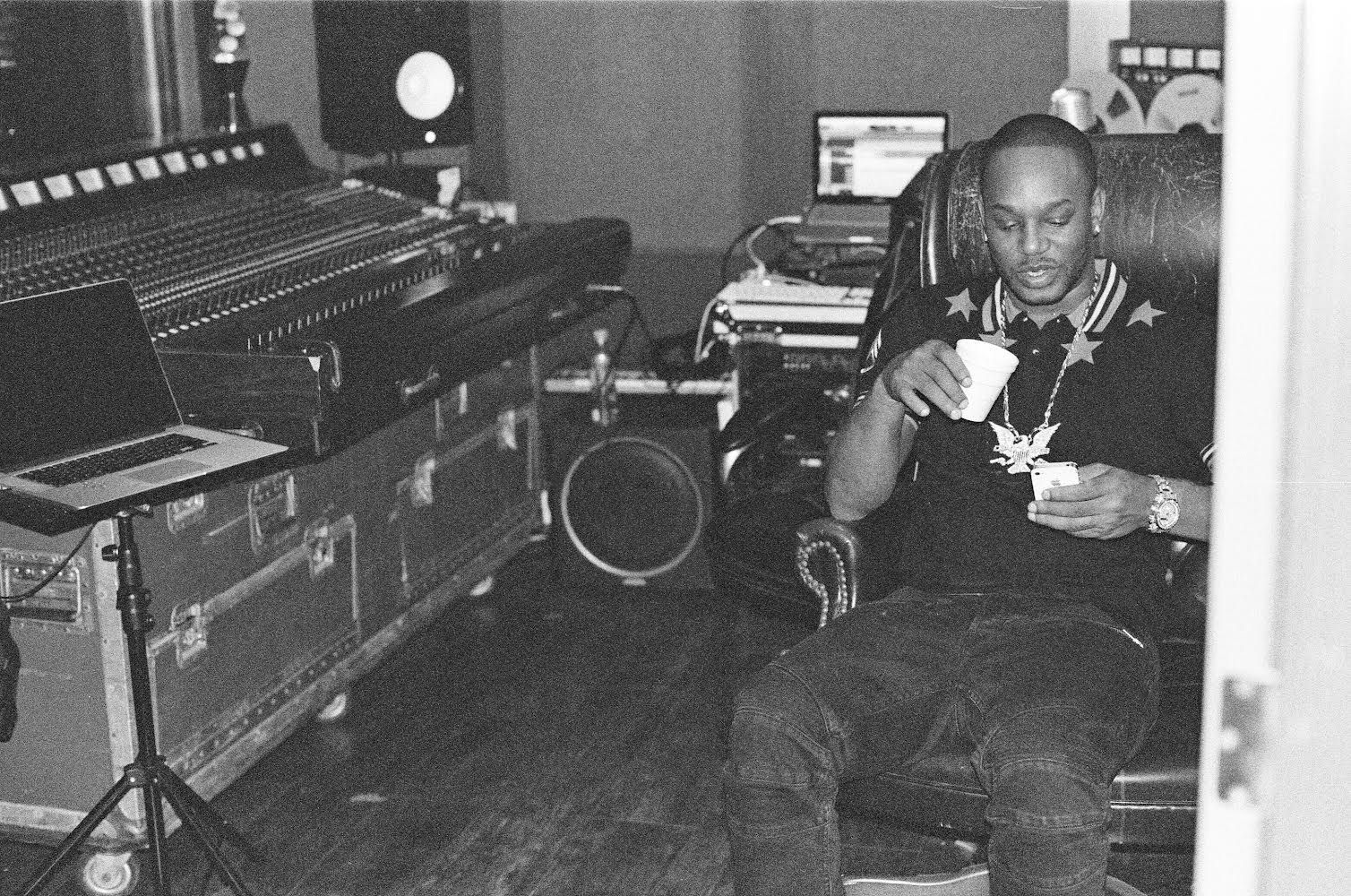 ---

---

---