Fat Tony Ponders Birth And Death, Song By Song
The Houston born rapper discusses his new Taydex-produced album 'I Will Make A Baby In This Damn Economy.'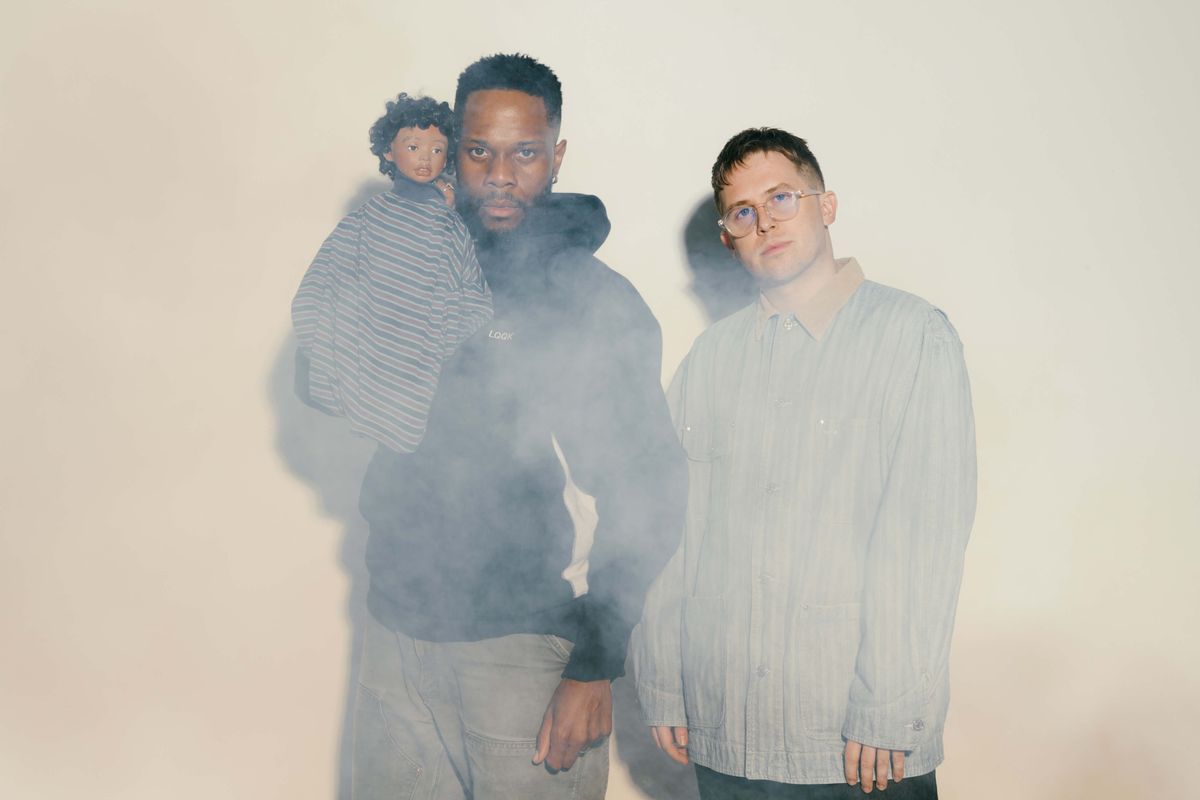 In hip-hop, the name Fat Tony is synonymous with Houston, and rightly so. Born in Third Ward, the same locale that gave us Rob Quest of Odd Squad / Coughee Brothaz, Screwed Up Click's Wood, and Beyoncé "Third Ward Trill" Knowles, among other notables, the rapper references his hometown with evident pride on a number of his records.
But–shock, horror!– Tony presently resides in Los Angeles, and has for close a year now. Pulling back the proverbial curtain, he goes on to reveal that, throughout his hip-hop career, the vast majority of his recording sessions to-date took place in the city too. "I'm the type of artist that isn't a completely in-the-crib bedroom artist," he says. "So even at times where I didn't live in Los Angeles, I'd always fly out here to work with people. because this is just a place where music is made."
Hardly the only rapping Houstonian to be drawn to the West Coast hip-hop mecca, Tony moved there for the first time back in 2012 and subsequently made his 2013 breakthrough Smart Ass Black Boy there with producer Tom Cruz (a.k.a. GLDNEYE). A decade or so later, after a few bicoastal moves including a number of stints in Brooklyn, he's back with a new album, I Will Make A Baby In This Damn Economy, recorded in North Hollywood. Reteaming with Taydex, who produced 2020's Wake Up and part of of 2017's MacGregor Park, he was eager to take full advantage of the city's talent pool of musicians as the nation shifted away from COVID restrictions and towards a new normal.
"We wanted to really go balls-to-the-wall with calling friends and getting people to come work with us, because it's been so long since we did that," Tony says of their decision to bring outside instrumentalists into their studio space. As a result, I Will Make A Baby... often feels more organic and, at times, more live and alive than its most immediate predecessor, 2020's fictionalized Exotica. "Every time that I make a post about a song of ours, [Taydex] goes out of his way to tag each and every person that worked on it–the person that played keys, the horn player, literally everyone. He has a full memory bank of every person that played on every record that he does."
Beyond its musical ambitions, I Will Make A Baby... holistically marks the most profound and gratifying album in the Fat Tony discography. As its title so unequivocably declares, the subject of birth plays no small thematic role on this largely autobiographical effort. Though a sense of humor naturally manifests in his lyrics, some songs like the funky mid-tempo "Make A Baby" come from serious pandemic-era thinking. When COVID emerged as a existential threat to our way of life, several of his friends with children or who were pregnant at the time fretted openly about what this meant for their ability to provide for their families and what the future held.
"Having a kid is one of the biggest risks that you can take," he says. "Because it's not just like a new project or a new car or a new house or a new girlfriend. It's a literal living, breathing human being that totally depends on you for their own survival for at least the first 20 years of their life–maybe the first 30 or 40 years of their life." Yet the pandemic only seemed to reinforce his desire to take on the challenge of potential parenthood, something he attributes to an inherent D.I.Y. instinct kicking within.
Now 35 years old, he has a better and deeper understanding of his own father, an Igbo man who fought in the Nigerian Civil War as a teenager and then immigrated to the U.S. afterwards. "He saw a bunch of friends of his die, moved here, became a janitor, and worked his way through school to get his Master's," Tony says of his dad, now an engineer in the oil and gas industry back home in Texas. "Knowing that he suffers with those thoughts and doesn't like to confront or talk about them, he still went on to have like a great education, a great job, raise a family."
In a sense then, Tony sees I Will Make A Baby... as a titular nod to his father, a way to honor and express gratitude towards him. "This is a man who has sacrificed so much in his life and has been through so much pain. If it wasn't for him keeping going, I couldn't be here talking to you right now, having the luxury to be an artist."
Regardless of where he lays his head at night, Houston remains inextricable from Tony's DNA– both biologically as well as musically and culturally. Locals B L A C K I E and Paul Wall each appear on I Will Make A Baby..., the former on the cavernous slo-mo cut "Don't Tap In / Contusion" and the latter on the decidedly snappier "Baby Boy." Yet on a personal and perhaps even primal level, his Black Texan roots inform more than just who he taps for features.
Not long after George Floyd was murdered by Minnesota cop Derek Chauvin on May 25, 2020, Tony tweeted a couple of YouTube links to the Third Ward native's freestyle raps as Big Floyd on DJ Screw mixtapes. With that context, it makes sense that another American lynching of an innocent Black man would become the focus of "Jasper, TX," the album's closer. "I love having fun so much, but oftentimes when things are going well for me, I have this feeling where I have to ground myself," he says. "Like, yes, this is great, let's keep the good times going. But let's not forget all the fucked up shit that's constantly going on around us and the fucked up shit has happened before us, and find a way to honor that in a very, very respectful way."
Fat Tony's inclination towards finishing a record on a dark note goes back ten years earlier to Smart Ass Black Boy, which interrupted the preceding levity with the gravity of "The More Things Change (The More They Stay the Same)." This time, he conjures the 1998 killing of James Byrd Jr., whose horrific dragging death by white supremacists in a pickup truck became national news. "I wanted to make a song that felt like you were talking to a spirit," he recalls. "I closed my eyes and I had a vision of somebody out in the woods, and the wind is howling. In that moment, I instantly thought of James Byrd Jr."
Tony was still in elementary school when that murder made headlines, just a kid, about nine or ten years old. Then living only a two-and-a-half hour drive away from Jasper, he felt the shock of it happening in his young lifetime after learning for years in class about Jim Crow, burning crosses, and the history of American racism. Byrd's story naturally found its way into local artistry, as tragedy and trauma tend to do. "As I got older, I heard the rapper E.S.G. talk about it on this Screw tape," he says, and later came across the artwork of El Franco Lee II, a Houston native who depicted the torturous cruelty of Byrd's murder and the legacy of lynching in a series of pieces. "They're really graphic and they're really gruesome, because they dragged this man until his limbs were torn off. They think that he was conscious for most of this. It wasn't an instant, painless death."
Far from sensationalized or exploitative, "Jasper, TX" carries on this fearless tradition while concurrently reopening a genuine wound in Tony as he recalls all of this pain and, perhaps most importantly, acknowledges that it wasn't and won't be the last such lynching of his lifetime. After his tremendous and trembling verse, the song ends with a protracted instrumental, a planned feature from an unnamed vocalist left respectfully unrecorded by choice.
Death, invariably, follows birth, and I Will Make A Baby... refuses to artifically disentangle them. Beyond "Jasper, TX," there's "We Still Here," a song that addresses grief on a visceral level and considers what happens to those left behind. Clearly, Fat Tony knows the perils and prospects of bringing life into the world, having lost loved ones himself and seeing through his father what survival could look like.
"Despite all the trauma and all the violence and all the bullshit that's going on now and all that's gone on in the past, if human beings can still become parents, that's the ultimate risk. And if we can do that, then we can do anything."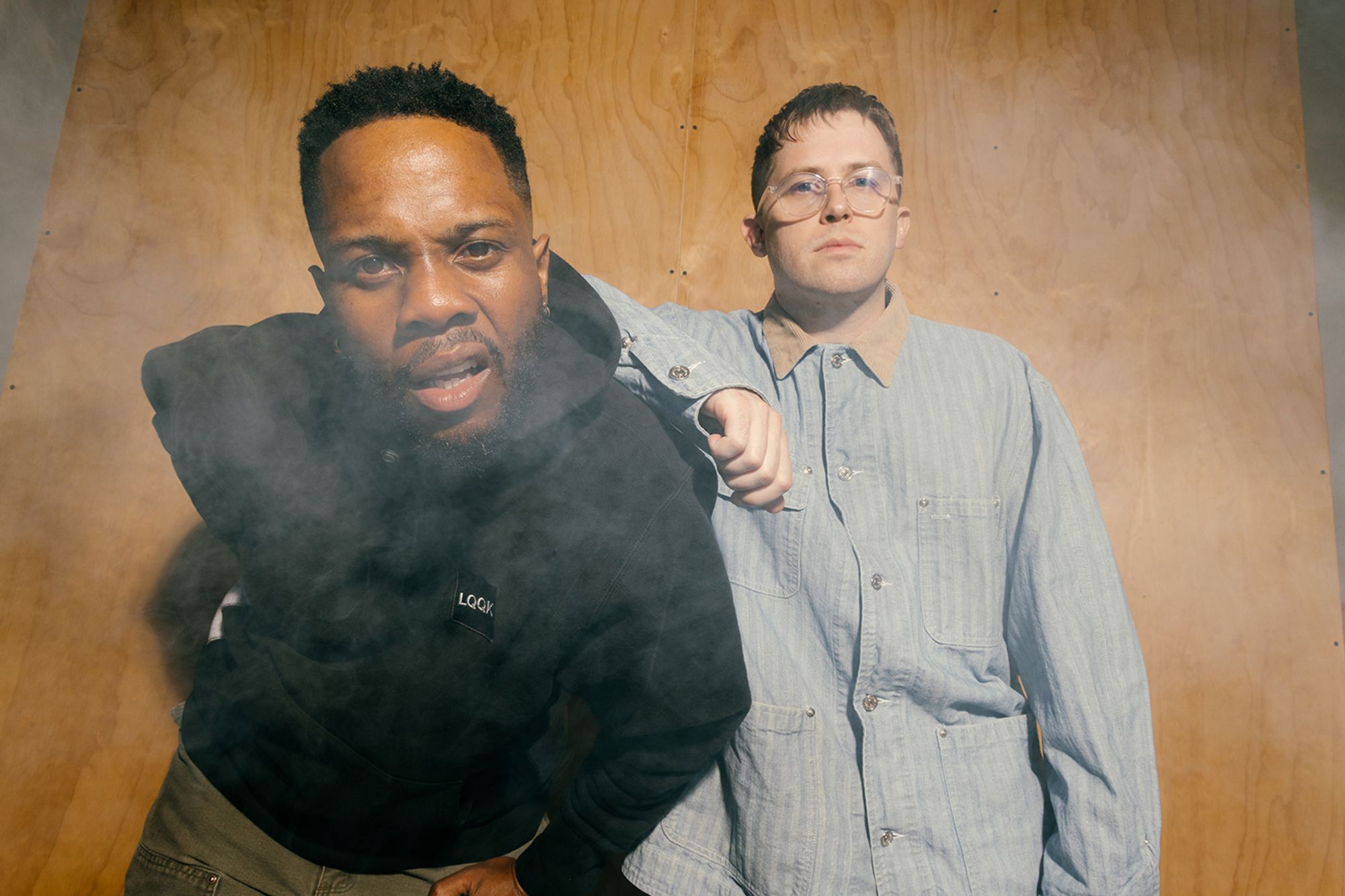 Fat Tony & Taydex's I Will Make A Baby In This Damn Economy is out now on Carpark Records.
---

---

Zilla Rocca & Jason Griff, Stacking Chips
A load-bearing pillar of the Wrecking Crew, Zilla Rocca has only seen his profile grow in the years since the falsely prophetic Future Former Rapper. He tends to excel in single-producer scenarios, and much like his album-length collabs with Small Professor and Chong Wizard, this Jason Griff team-up perpetuates that discographic trend. His penchant for comic book lore and lived-in local Philly knowledge pepper the boom bap of "Scott Summers" and "A Note To Professional Car Thieves." Shards of his chatty podcast personality cut through on "Frank Castle," a forthright takedown of the #BlueLivesMatter set's The Punisher schtick, and "Love Is DOOMed," a cantankerous gripe session that doubles as a Metal Fingered mash note. Reliable rapper dudes Alaska, Curly Castro, and PremRock all make worthwhile appearances, yet there are few earworms here as effective as the core duo's plunderphonic standout "Belly."
al.divino, "SHEET MUSIC" VOL. 1000
Try to keep up with al.divino at your peril. The prodigious Massachusetts rapper drops new projects on Bandcamp with the unapologetic relentlessness of a findom, charging justifiably premium prices for his high quality hip-hop art. (To wit, he has already released two more since this.) Eschewing streaming platforms and their piddling penny fraction payouts, he continues to set an example for independent artists seeking to build directly with fans. As the blotter paper artwork and title imply, "SHEET MUSIC" VOL. 1000 feels less psychedelic than psychotropic, bypassing familiar druggy tropes in the service of dispensing disorientingly narcotized lo-fi vibes. Mixed with the rapper's fitful lyrical spews, the bombed out bap of noface and Poi$un, respectively, make "CHIMI HENDRIX" and "DREAMWEAVER / PORTALS" into genuine brain-bending experiences. Unspooling like Wu Tang on a decaying reel-to-reel, grimy posse cut "40DEEP" features Estee Nack, Raheim Supreme, and Koncept Jack$on, all in fine form.
Theravada & Zoomo, Waste Management
Following the self-produced 2022 efforts My Own 2 Hands and Strange Voice, this New York artist outsources the beats for a new project that rivals those on more than one level. On the evocatively dubbed Waste Management, he cedes these duties to Zoomo, someone so synonymous with fellow city dwellers Starker and YL of RRR that it's a tad shocking to hear an emcee as relatively direct as Theravada over his tracks. Soul-spattered and sonically sublime, "Household" and "Resource Recovery" provide beauteous beds for his conversational lyricism and slick references. Pointed and opinionated bars elevate "The Night" into a career-best space, his sharp darts and weaponized yet relatable refrain whizzing through the jagged loops.
---

---