From Freddie Kane To Grammy Gibbs
This is CABBAGES #061.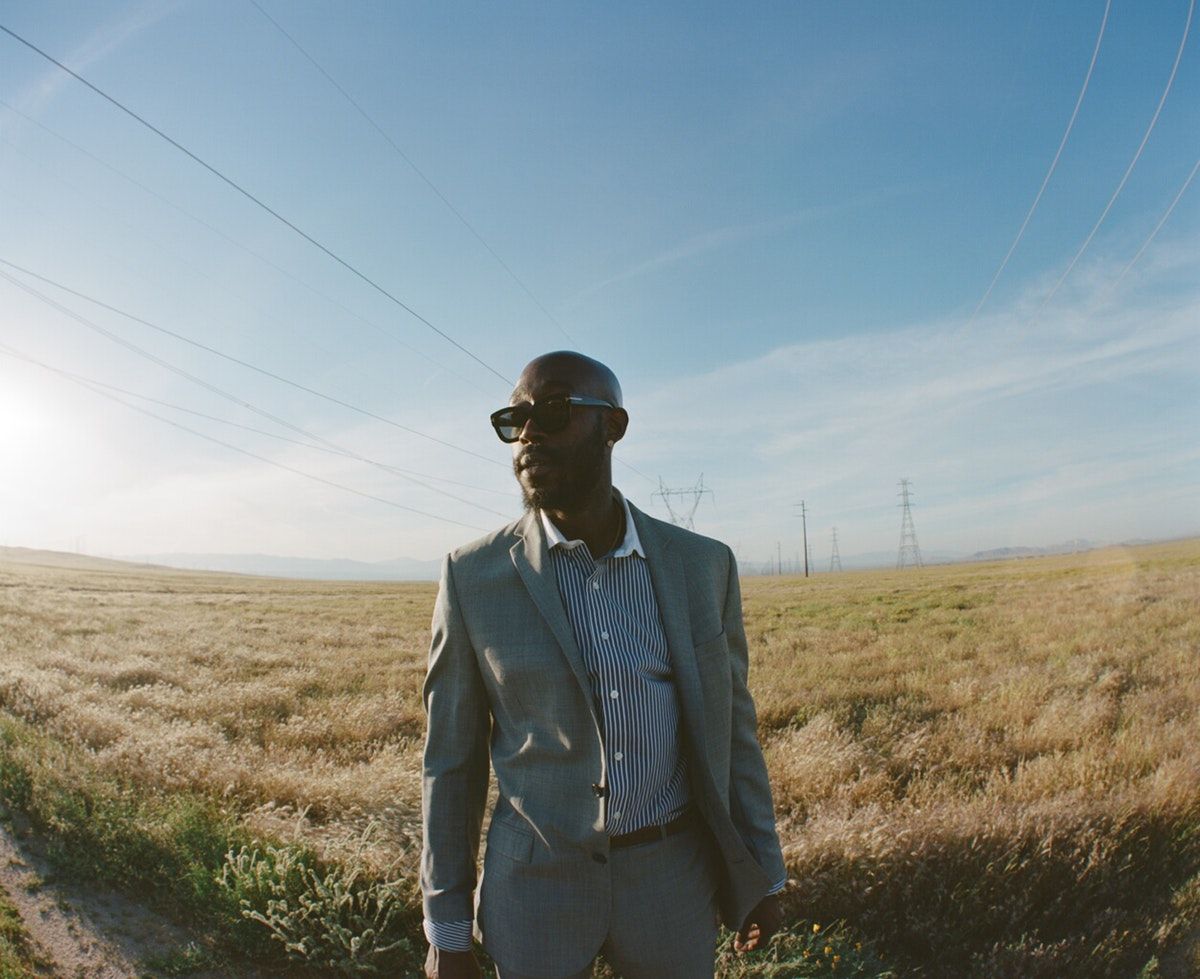 In a matter of hours from when I hit publish on this week's Sunday newsletter, we'll know whether or not Freddie Gibbs won a Grammy. His incredible collab with The Alchemist, the cleverly portmanteau'd Alfredo, received a nomination for Best Rap Album back in November of last year alongside albums by D Smoke, Jay Electronica, Nas, and Royce Da 5' 9". For some, this lyrical clique felt like a rare moment of recognition by the Recording Academy for hip-hop as art rather than purely commerce. It appeared to exclude young rappers whose works received significantly more streams than these projects, all of the chosen artists at or over the age of 35. Others rightfully noted the Boys' Club persistence in these picks, marked by a glaring absence of any women from the final five, which seems an outrageous omission at a time when more and more women are rapping across the ever-broadening genre. Still more were grateful not to see the likes of Eminem or some other born-on-first-base white rapper in one of the spots.
After decades of abuse, neglect, smugness, and apparent bumbling from the Recording Academy and its voting members with regard to rap, we naturally see what we want to see from this year's Best Rap Album list. What you won't see if and when you tune in to your local CBS station tonight to watch the Grammys is any of these rappers taking the stage to accept this award. Instead, you'll need to catch a livestream of the drab pre-show proceedings or wait for your favorite music publications to make their obligatory quickie site updates (and hope that they've captured the acceptance speech footage).
Also stuffed into this daytime blink-and-you'll-miss-it power session are the reveals for Best Rap Performance and Best Progressive R&B Album, the latter category renamed after being called out for the racist implications lurking behind its now-former "Urban Contemporary" tag. Outside the rigidly defined rap categories, there are other notable artists beloved by hip-hop fans up for potential wins today. Flying Lotus earned a Producer Of The Year, Non-Classical nomination for his work on Thundercat's It Is What It Is, while Kaytranada's Bubba is in the running for Best Dance/Electronic Album. With features by Yasiin Bey, YBN Cordae, and Denzel Curry, jazz powerhouse Robert Glasper's Fuck Yo Feelings mixtape has a shot at the aforementioned Best Progressive R&B Album, as does that Thundercat joint. And Bad Bunny could take home the Best Latin Pop Or Urban Album prize for his perreo explosion YHLQMDLG.
Again, if you were hoping to see any of these unfold on TV tonight, dream the fuck on. Much of this feels exhausting… at least, for me, it does. This is my umpteenth year as a music critic engaging in some way shape or form with the Grammys. I've been conditioned to cover them, driven to dismiss them, empowered to challenge them, helpless to avoid them. As someone who runs a newsletter that spends the majority of its space on independent hip-hop artists—most of whom will never get win one of those shiny paperweights of approval—I feel a little crazy writing about them here.
But then I go back to this year's Best Rap Album nominees and, in this list, I see my own words reflected. Literally one year ago, I wrote a full essay about Jay Electronica's long-awaited A Written Testimony amid the dawn of my COVID-19 anxiety on a Floridian beach. I reviewed D Smoke's album in one of my first ever newsletters, not quite knowing where his career was heading. I made multiple mentions of Royce in a piece about Big Sean and Detroit hip-hop, and I declared Alfredo the second-best album of 2020. Oh, and for the record: Nas' King's Disease was pretty forgettable and also opened with some wild lyrical misogynoir, its conspicuous release date on ex-wife Kelis' birthday seeming less like coincidence than cruelty.
So here I am, rooting for Gangsta Gibbs to become Grammy Gibbs, knowing deep down that I'm once again playing into the hands of an institution in which I place little faith and often feel an unreasonable amount of contempt towards. I want him to win because he wants to win. But I also want to see a career rapper in peak condition receive an accolade signifying recognition from the industry that counted him out when Jeezy did. Gibbs' story has comeback written all over it, and the two Madlib collabs that pushed him towards his Alfredo moment turned me into a screaming fan on the sidelines. Basically, I'm a mess over here. Anyway, good luck, Freddie Kane. You deserve all the trophies.
---

DJ Muggs The Black Goat, Dies Occidendum
For hip-hop veterans, the potential lucre of monetizing past glories beckons. But for the creative and tireless, so too does a desire to push forward. In the case of DJ Muggs, that has thankfully prevailed here. This unlikely union of between the Cypress Hill producer and Brooklyn indie Sacred Bones Records has yielded a macabre masterpiece of the instrumental form. Oppressively dark with an occult edge, Dies Occidendum carouses in the deadly shadows, making mischief and threats as if one and the same. Diabolical highlights "Liber Null" and "Nigrum Mortem" make the menace as overt as possible, bringing an ancient evil undertone to the noir nostalgia of its vocal samples. Far from murky boom bap retreads, his beats on "Anoited" and  "Veni Vidi Amavi" feel icily modern and downright claustrophobia-inducing. Play at your own risk.
Fred The Godson, Ascension
COVID-19's manifold devastation on New York City this past year includes cultural erosion alongside its human toll. Few deaths encapsulated that particular loss than that of Fred The Godson. If nothing else, this posthumous release allows us a welcome glimpse at where he stood with his art and his craft. With gratifying beats by The Heatmakerz and others, Ascension exudes life and through his distinctive tone and dope technique. Comparing himself to greats within and beyond music, "Ali" shows the talented emcee in fighting form, building himself up and hyping you up in the process. NYC heads will find "I Shot Ya, Pt. II" and "Presidents" worth immediate rewinds, while "One Of These Days" speaks with emotional weight to the hardships of Black life in the Trump era, a period Fred deserved to see come to an end.
Naman, Bloom & Blister
New York raised and Harvard educated, Naman has big think energy. Raised with Bollywood and Indian classical music on his personal soundtrack alongside American rap, he provides perspective on his journey and where he sees himself now throughout Bloom & Blister. He glides through the playlist-prepped project with confidence and class, recollecting alliteratively on "Somerville" and switching up his flows relentlessly on "Wholesome." Given how much South Asian influence has already impacted contemporary hip-hop musically, the dope presence of Mumbai rapper on the OVO-esque bilingual standout "Takeover" feels natural yet progressive. And with "Don't Miss," he may be the first to spit about an Ivy League scholarship over a drill beat.
---

As I mentioned above, Bad Bunny is up for a Grammy tonight too. With respect to his competition, which includes Latin pop talents like Camilo and Ricky Martin, his album is the one to beat. As a long-time fan, it's been really great to see him level up again and again. For those unfamiliar with his work prior to "I Like It" with Cardi B, I present his breakout single "Soy Peor." The moody cut essentially kickstarted his career and led to a pretty extraordinary run of popular Spanish-language songs like "Amorfoda" and "Chambea" that never appeared on any album. I got to see him live headlining the Prudential Center in Newark, NJ in that perfect period preceding his full-length debut X100PRE, during which I bore witness to a sports arena packed with fans singing along to "Soy Peor." He was well on his way to superstardom that night.
---