9AM In Brooklynati
A Q&A with Tanya Morgan + reviews of the latest by Flee Lord & Roc Marciano, Alaska & Jason Griff, and L'Orange. This is CABBAGES #077.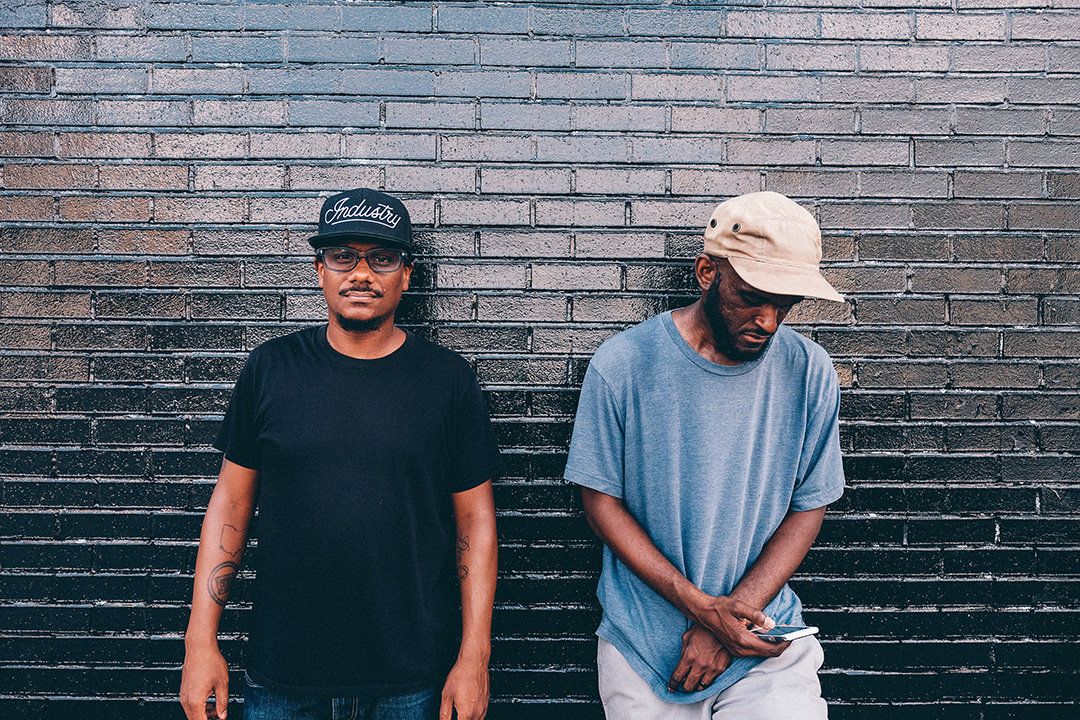 Hi! It's Gary, keeping the intro short for the long weekend. Below check out this week's three hip-hop album picks that definitely aren't Certified Lover Boy, plus a Q&A with rap duo Tanya Morgan.
---

Flee Lord & Roc Marciano, Delgado
After Roc Marciano flexed his kingmaker muscle to produce for Stove God Cooks, the resulting Reasonable Drought became a certified coke rap classic. The Long Island don now shifts his focus to Far Rockaway's Flee Lord, the onetime Prodigy mentee who has become an underground force in New York hip-hop. Their Delgado team-up comes off more leftfield than one expects from a street record, with eclectic choices pulling from the retro on "Shouts to the Mobb / Medusa" and the otherworldly on "Trim The Fat" The one on "This What Ya Want" seems to draw on a heart monitor to put Flee's opps on remote life support. The raspy rapper adapts immediately on the off-kilter "Delgado Intro" with insider hustle talk and never lets up. His personality goes beyond the voice, dropping bar after knowing bar of war-ready firsthand motivational grind on "Breeze In A Porche" and "Breath Of Air" with the reliably raw Ransom.
Jason Griff & Alaska, Human Zoo
After spitting his way through one of the best hip-hop albums of 2020, Cargo Cults' Nihilist Millennial, Alaska returns with another ill producer in tow. Fresh off his own showcase Fireside Chats, Insubordinate Records' Jason Griff gives this Human Zoo project a sci-fi sheen, inadvertantly albeit pleasantly recalling some Kool Keith faves. The former Hangar 18 emcee revels in these E.T. vibes, as loquacious as ever on "Juice" and the Orwellian earworm "Animal Farm." Spiraling casually towards a state of technophobia, he spits cautionary bars on "Extremely Online" with a distaste for social media dependency. A truncated posse cut, the title track adds Curly Castro, Open Mike Eagle, Zilla Rocca, and fellow former Def Jukie Rob Sonic, among others, to the group chat. The closing "Ode To Scorcese" pays due homage with a raw verse from the departed himself.
L'Orange, The World Is Still Chaos, But I Feel Better
With all due respect to beat tapes, there's something altogether more special about an instrumental hip-hop album, wherein a producer showcases their style without any vocalist's imprint. We've seen this work to great effect for Dilla, Knxwledge, and Madlib, and the same grace should be granted to North Carolina native L'Orange. The title for his exquisite latest acts more like a mantra as he maneuvers through day-to-day depression while seeking beauty and meaning beyond it. Knowing that premise adds deeper meaning to what is already a fascinating listen, a cratedigger's deluge of sonic sources that spills over with the dusty funk of "Enjoy Your Little Philosophy" and the old timey swing of "The Sun It Hurts." Narrative clues come via song names, from losing a beloved pet on "I Miss My Friend Scraps" to relating with another's struggles on "Delonte Needed Help."
---

---

Three questions. Three answers. That's a wrap.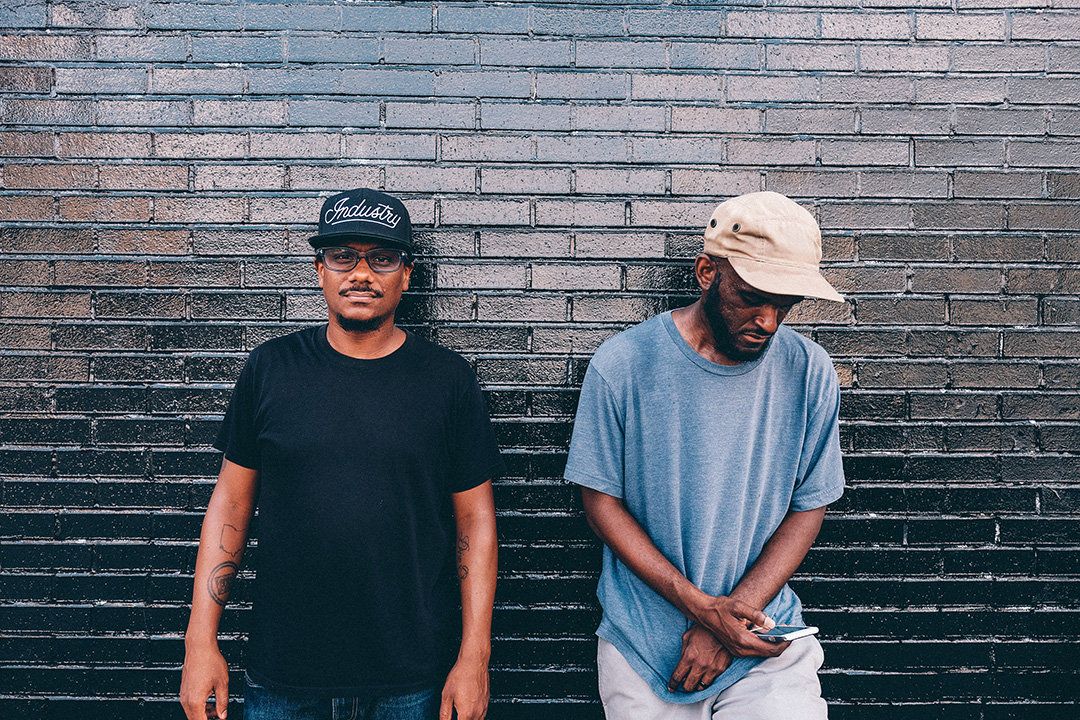 Nearly two decades ago, Tanya Morgan first formed a hip-hop alliance between the distant cities of Cincinnati, OH and Brooklyn, NY. In the subsequent years, the group would go on to drop notable albums Moonlighting and Brooklynati, cementing their status as one of the dopest endeavors in the wider indie rap scene. Now streamlined into the taut n' tight duo of Donwill and Von Pea, the project continues its mission here in New York City with the recent release of the full-length Don & Von.
You guys have worked together on and off now for a long time. To what do you attribute your enduring creative partnership in an industry as fickle as music?
Von Pea: We are more friends that are artists than anything else. I look at us like how some comedic actors always pop up in the same movies and TV shows together. Tanya Morgan is a priority, but its not a draining/stressful thing so its easy to keep being a group. I think we just work together well overall because we're actual homies for real.
Donwill: Exactly. Like the same level of humor, consideration, and profundity is in our usual conversations outside of rap. Our projects are just letting folks in on the experience. We also have the release of being fully formed solo artists that support each other, so there is a lot of balance and room to play in other spaces and bring what we learn back to the group.
For your new album Don & Von, you dropped earlier on Bandcamp than on streaming platforms. As independent hip-hop artists, how else have you adapted over the years to the changing landscape of how fans consume music and how artists access their fans?
Donwill: We've always lived in the digital space of trying to figure out how to reach listeners via unconventional methods, so a lot of times it doesn't feel like adapting so much as just forecasting. I think one way that I adapted was by taking DJing more seriously. I've learned so much about listeners, trends, finding new music, contextualizing old music for new listeners and just being in touch with what is going on in general.
I think overall though I've just kinda learned to drill down in areas where we've seen success while still being aware of our blind spots. Like, the necessity of the music video has completely shifted. The aim used to be MTV and now it's YouTube or IG, which all have their own ecosystems. The platforms don't necessarily talk to one another, so success is contingent upon you understanding the platform or employing someone who does. It's kinda slowed down how we make content because we want to make sure we're using resources and time in the best way.
Von Pea: I had to change mentally more than anything! When I first started, I was used to albums having longer shelf life, needing major labels to really 'make it' and everything just being slower... Everything became so instant, to the point that a huge artist can tinker with their album the day before its released. Fans can tell the artist directly what they think of the album as they listen to it. That all requires a new way to think about your music and how it goes out to people. It was super depressing at first because it was so new and just jarring as hell. It's just what it is now, but I remember when we had no idea what artists were doing between albums. Everybody was like Kendrick Lamar or Frank Ocean for example. What we call mysterious now was just how it used to be for damn near every artist.
On "Fresh Lemonade," you directly address the scourge of Karens who target and endanger Black people (including children) over minor grievances and petty concerns. Why did you choose the narrative approach of this track to convey your thoughts on this issue?

Von Pea: Sometimes its easier to get my point across with a story. I think we all are drawn into a story more. It's like a lecture that starts with a story then zooms out into the bigger picture. My part is the example and Don's part is the overall exploration.
Donwill: It's a topic that needs a nuanced approach and part of my side was just exploring human nature a bit. I wanted to try and make the song still resonate in a few years from now, because it's a topic/situation that sadly isn't going anywhere.
Purchase or stream Don & Von here.
---

The next Verzuz rapper bout was announced a few days ago, pitting Fat Joe against Ja Rule. As a New Yorker who was vibing with both artists in their respective '00s commercial peaks, I'm excited to see an era of hip-hop I love get this treatment. And while my Queens pride wants to root for the hometown Hollis hero, my Latinidad got me squarely in Crack's corner. To be fair, my considerations are more than emotional or identity-based ones. From his "Flow Joe" DITC origins through the Terror Squad "Lean Back" era to his contemporary "Yes" Dre days, Joe's discography spans some three decades, with hits and highlights spread across them. Ja doesn't have that kinda range. Still, it'll be fun to watch even if it's a Bronx bloodbath. Here's one of many body blows Don Cartagena may employ in the Sept. 14 fight.
---